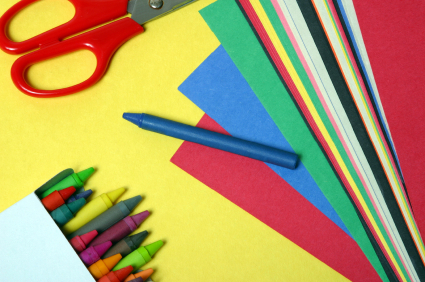 I used to love Blue Peter. I loved making junk model stuff. Ok I still like making junk model stuff! Gluing washing up bottle tops on to cereal boxes, I mean what's not to like!
I once heard it said that a good parent always has a backup plan, well I can't say that this is true for me 24/7 but when it comes to the summer holidays I make sure that there are plenty of ideas going on in my head for that wet afternoon or pivotal moment when shouts of I'm bored can be heard.
For the last few weeks I have been squirrelling away some of the choicest bits of our household recycling; cereal boxes, egg boxes, toilet roll cylinders, yogurt pots, milk bottle tops and tin foil to name but a few. These have been craftily (excuse the pun) stored away so that if the rain should fall or mum and dad need a quiet few hours they can be swiftly produced and strewed across the dining table with glue and paints a plenty.  Alongside this treasure trove of junk will be found a box with 20 or 30 screwed up bits of paper inside, these are to be unravelled to reveal a challenge; a challenge build for each of the boys to make.  So far on the list are things like space rocket, robot, statue of mum or dad, TV, car, train, palm tree and my most favourite Star Wars Death Star!! The idea is that the boys have a stab at making the items and prizes will be given for the best ones.
It's ideas like this that have saved my bacon over the last few summers and stopped me and the Mrs losing the plot. What I've never got around to however is achieving my dream of saying "and here's one I made earlier!