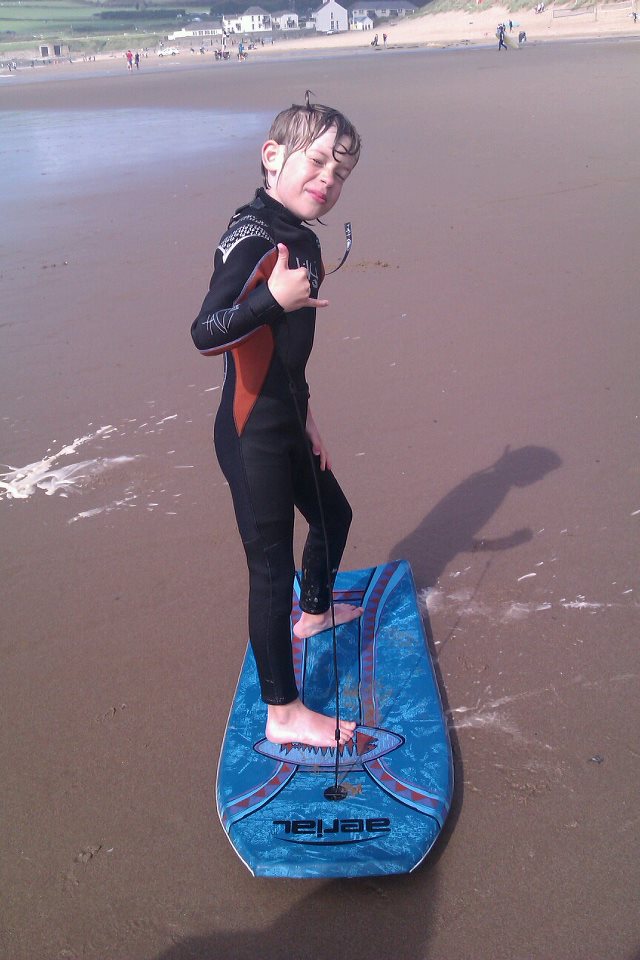 There comes a time in every little boy's life when the call of the wild beckons and adventure stirs. For some it's the chant of the football pitch, for others the roar of the racetrack but for Jasper it's the cry of the sea; Jasper needs to surf dude!
In the summer holidays Jasper got to live out a dream; a dream that has been stirring for a while thanks to various TV programmes and movies; a dream that has tugged at his heart and called forth the adventurous side of his 8 year old being! For a whole 2 hours on a rather miserable day last August Jasper got to ride the waves of Croyde Bay on his very own (rented) body board and gents, there has been no going back! He loved it, the waves, the rush, the water, getting bounced around in the fray; it was all good! 
Fast forward four weeks and Jasper got an invite from his mate C to hit the waves again, but this time indoors. It seems that diving surfing is now accessible inside! After school last week Jasper hit Flow House an indoor surfer's paradise that allowed him to experience all the thrills without the six hour drive down to Devon. 
His overall verdict is, of course, that he was born to surf and he wants to join the indoor surf school; me however, I'm more thinking how cool it is for Jasper to have seen one of his long term dreams come true