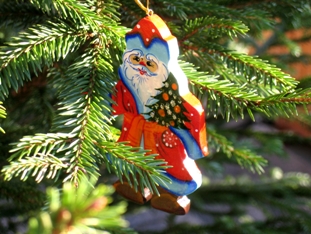 I've had the greatest Christmas ever because….. 
At the end of Christmas Day when all the food was eaten, gifts unwrapped and played with and the boys were snuggling into bed Harvey declared Christmas 2012 to be the best Christmas every.
13 hours earlier!
6.00am The boys wake up and are far too excited to go back to sleep so we all go downstairs to wake up Grandma asleep on the sofa bed
6.10 The great unwrapping of 2012 commences
7.00am We eat the first of several feasts throughout the day, breakfast.
8.00am I head out to work for a few hours as the Nightshelter is, of course, open for business as normal till 10am.
11.00am I return home for 6hrs
12.00 Noon I head to A&E with Grandma who has an eye infection
2.00pm Mrs H's Dad and the boys tuck in to Christmas lunch.
2.30pm Me and Grandma return home from A&E
5.00pm I head back to work and the rest of the family tuck into meal number 3
7.00pm Jasper and Harvey head off to bed, very tired and very happy boys.
So what made Harvey exclaim that Christmas 2012 was the best ever? Was it the food, the gifts, having Grandma stay, the trip to A&E perhaps? No, none of these reasons were cited; for Harvey the following are the ingredients for the world's best Christmas day
"I got to stay in my PJ's all day and not go out