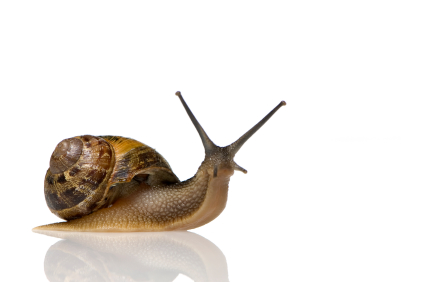 For the last few weeks when we have been walking the boys to school and back we've had to manoeuvre our way around an invasion. An invasion that has blocked every path ahead of us, an invasion of the most slime-tastic proportions – Snails!
Now we're not talking just a one or two; no we are talking lots or in Jasper -talk hundreds and hundreds! They were on the pavements, road signs, on fencing, just about everywhere a snail could possibly be and of course they came in every shape and size, big adult snails through to teeny tiny little baby ones too. 
It goes without saying that for two young boys like Jasper and Harvey any type of snail is too good a thing to simply walk past.  So we stopped to investigate pretty much all of them. They were poked, jabbed, prodded, picked up and I think one or two accidentally trodden on; but the reason for this was that one boy had set his sight on bringing the perfect specimen home. 
"Snailie