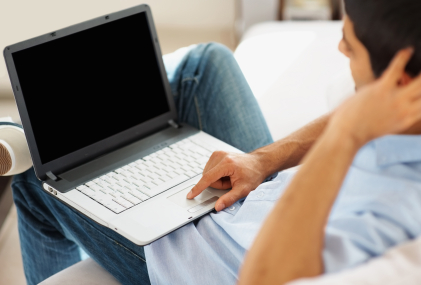 It was a Sunday afternoon, we'd had a fairly full on week and were all pretty knackered. I was sitting drinking my afternoon coffee when it dawned on me; it was very quiet!
I have two boys aged 7 and 6, quiet is not something that occurs often. I was overcome with a feeling of pleasure and fear mixed together. The pleasure of the silence, it's relaxing intoxicating stillness yet this utopia moment was mingled with the thudding fear of a question: why was it so quiet?
Looking up it all became clear, Jasper was on the PlayStation playing Indiana Jones and undertaking perilous adventures, Harvey was on his DS battling against the Dark Sith Lords to save the day on Star Wars and Philbe was on her laptop watching some American day soap. Headphones were on and PlayStation volume turned off. My family were all plugged in and being entertained. Now I'm up for technology time but really, is it ok for a family to become so virtually based that hours slip by without any interaction. Should we not be in the great outdoors playing football or going for a traditional Sunday stroll? I thought long and hard about how I should respond to the scene before me. I knew what I had to do.
I picked up my coffee and simply carried on catching up with Facebook!