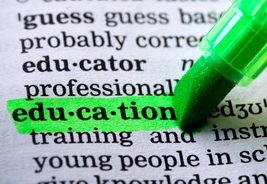 Education has never been a massive thing for me. Didn't do well in School myself and left with only 2 O levels in, well let's face it pretty crud subjects really and 3 CSE's, but it hasn't stopped me doing well in life and work. So when the boys started school I've never really worried and been one of those "must go to the best school around, chase the postcode
We have been watching with interest the building of a new village (seems to be the modern term in local planning for a massive new housing estate!) that has been going up near to where we live, especially because in the middle of it is a brand new school.
You see we live in a 3-tier school system and so as of September  Jasper only has one more year left at lower school before we need to move him to middle school, not a massive problem until we looked at the nearest middle school and where adamant he wasn't going there! Then we discovered the new school was being built as a Primary School! That was it; we check it out and totally knew the boys had to go there! It was a mixture of things that grabbed out attention, we loved the style of the curriculum planned especially the idea that they were going to have a small holding on site and the thought of not having to mess around looking for good middle schools next year was to good an opportunity to miss. So we met the Head Teacher and explained the situation as we are just outside the catchment area. She gave the green light to seek for a place for both the boys as numbers where down for September with the exception of Year 2 which was almost full.  My heart stopped a beat as Year 2 is the year we would need Harvey to move into.
What followed where five anxious days and five sleepless nights as I turned into one of "those