The countdown to Crimbo is on and it's the only time of year you'll get away with wearing the most ridiculous seasonal outfits to blame entirely on the craze of Christmas. To get the kids onboard, especially with all the school 'Christmas jumper days', we've got some great snuggly numbers to bundle them up in. Lots of fun to wear, these will all go down a treat
Green Elf Suit Christmas Jumper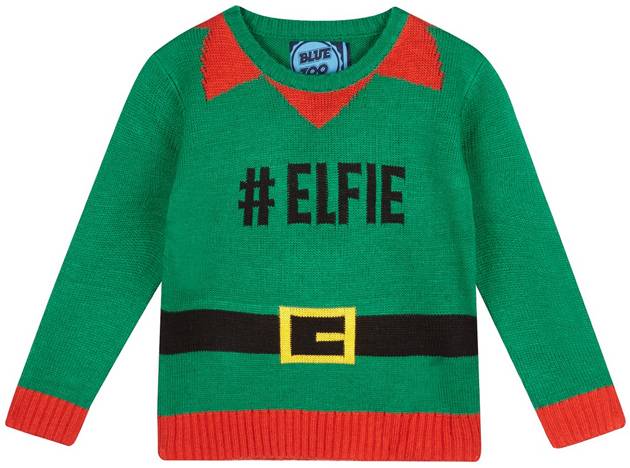 A really fun design for the kids, this Elfie jumper is perfect for the festive season. Part of bluezoo's range at Debenhams, it's green in colour with perfect red collar and black belt detail. You'll have your own little Elf to help at home or it would also make a great gift. Machine washable and great value for money this is a fun jumper both for small and big kids.
Bluezoo, www.debenhams.com, Age 4 to 14, from £11.20
Alpaca Radish Jumper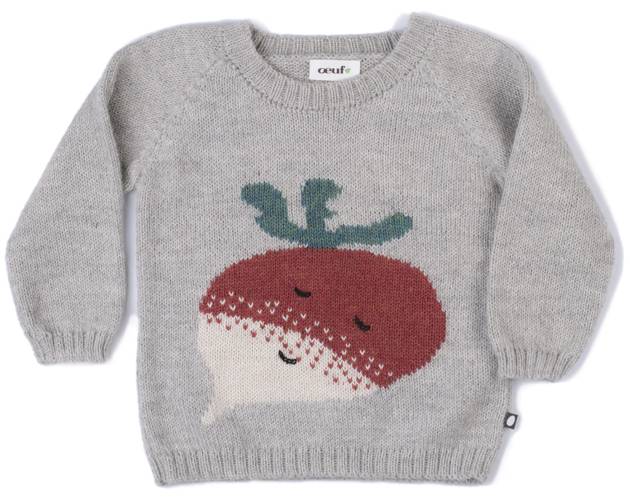 If you've got a few extra notes to spare, this gorgeous jumper from OEUF NYC is made from baby alpaca fabric, known to be the softest fibre in the world. What's an alpaca? A bit like a small llama these are fluffy animals that originate from the Andes Mountains in South America.
Baby Alpaca is warmer than wool but with a soft glossy feel similar to silk. It's also highly durable and lightweight. Although expensive it's the perfect yarn for jumpers and is extremely soft. A real winter treat.
OEUF NYC, www.tippytoeskids.co.uk, Age 6 months to 6 years, £97
Children's Penguin Christmas Jumper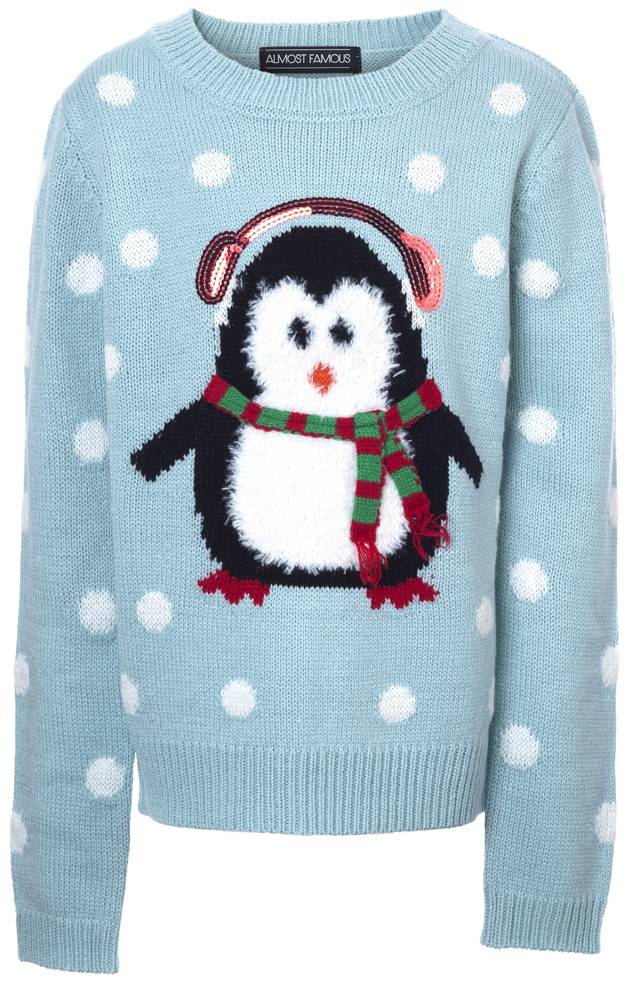 So we have an elf, a radish and now a penguin. Another fun addition to the range of Christmas jumpers on the market, this trendy looking penguin is wrapped up with a red and green scarf and is wearing a pair of red sequin headphones, which clearly only the coolest of penguins do. Available for ages 5 to 14, your kids will look great wearing this anywhere during the festive season.
Absolutely Famous, www.qvcuk.com, Age 5 to 12, £23.50
Santa Knitted Christmas Jumper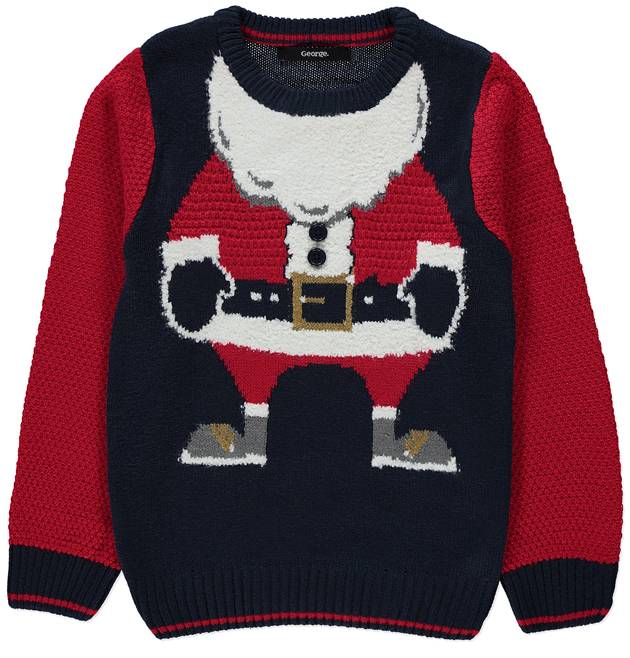 Great value for money, this fun jumper from Asda, is a super buy. Available from babies up to age 6 your kids will love the silliness of being the face of Santa Claus. With perfect winter colours, it's made with cosy waffle knit sleeves and glitter thread detail. It also features a great fuzzy beard and trim, when worn with your little one's face will really bring this Santa to life.
George, www.george.com, Age 6 months – 6 years, £9