There's a whole lot more to these crackers than a flimsy paper hat and a plackie paperclip. Packed with top treats, these little beauties will keep your kids entertained right up to trifle time…
Ridley's Magic Party Crackers
Pull a cracker and out pops one of these little fellas. Cute, yes, but so much more – these robins are raring to race! Just wind up, place on the track's starting line (supplied), and stand back as these crazy birds go beak to beak. With different-coloured hats to avoid arguments about whose red-breasted beast is in the lead and whose is left to eat their dust, just wind 'em up and watch 'em go! Plus, get a feel-good Christmas glow in the knowledge that you'll be doing your bit to help real-life robins, as 100% profits from these crackers goes to helping British birds and wildlife.
Racing Robins (ages 3+): £12.99. rspb.org.uk
Kuckoo Krackers Balloon Game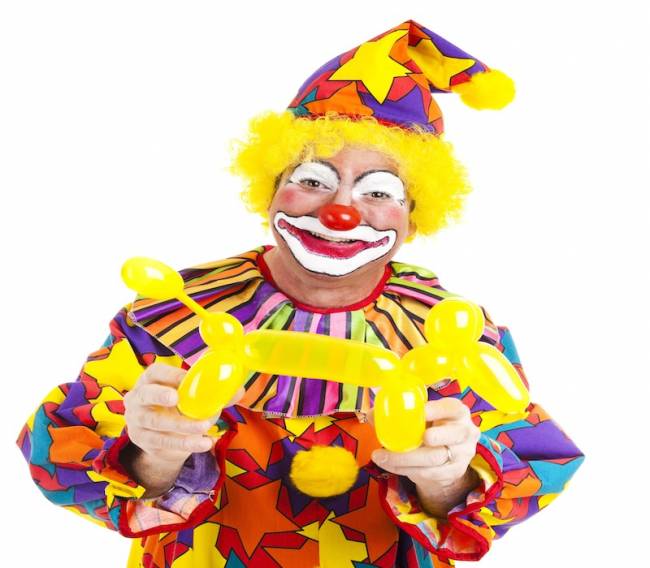 The wonder of bouncy balloons turned into exotic animals and birds of paradise has always been a mystery shared only by a chosen few. But now you and your clan can get in on the act. As well as the usual hat and joke, each cracker contains a number of modeling balloons and a step-by-step guide showing how to make all manner of balloon models – you'll even find a nifty pump to save your poor ol' lungs. Once you've mastered the basics, spice things up with some healthy competition, such is 'Scrufts', where players have to create a balloon dog and enter it into a prestigious dog show. Barking good fun!
Kuckoo Krackers Balloon Game (ages 3+): £14.99. Amazon.co.uk