Didn't make it to Munich for this year's Oktoberfest? Kick back with these eight seasonal suds, from Bavaria's finest to German-inspired, British microbrew marvels – provided by the Meantime Brewing Company's Master Brewer, Ciaran Giblin…
1. Oktoberfest Bier, Augustiner-Bräu Brewery, 6% ABV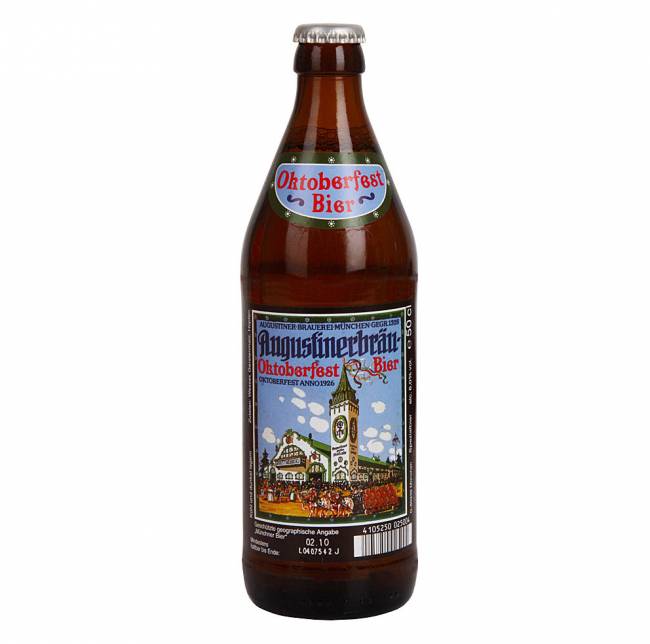 From the oldest brewery in Munich (founded in 1328), and the only one to still store its beer in wooden barrels, this beer is the singular speciality of the Augustiner brewery, dispensed exclusively at Oktoberfest.
Augustiner-Bräu's Oktoberfest Bier is golden in colour, with sweet, malty flavours and a hoppy finish. This timeless classic is especially suited for festivities during the chilly season.
£2.59 X 1 bottle (500ml), beersofeurope.co.uk/augustiner-oktoberfest-bier
2. Fest Bier, Meantime Brewing, 5.6% ABV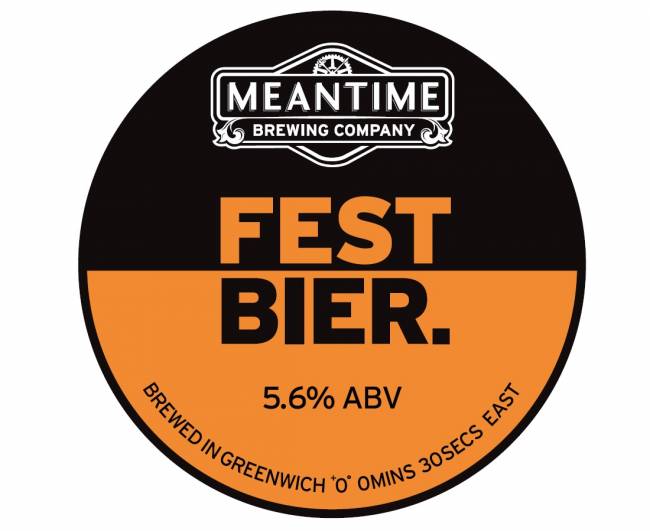 How did Oktoberfest come about? Historically, stronger beers were brewed in March, kept in ice-cellars throughout the summer months when it was too hot to brew and then consumed in the autumn to celebrate the harvest. Meantime's Fest Bier is brewed in accordance with these Bavarian traditions over in Greenwich, London.
Long matured, unfiltered and brewed with authentic Bavarian malt and Bavarian yeast, this deep-golden, delicious lager has full-bodied malt flavour, which is balanced by German noble hops to give a long, clean finish.
Available to slurp at the brewery and selected outlets. For more information, visit meantimebrewing.com/our-beers/limited-edition/beer/fest-bier/
3. Oktoberfest, Löwenbräu Brewery, 6.1% ABV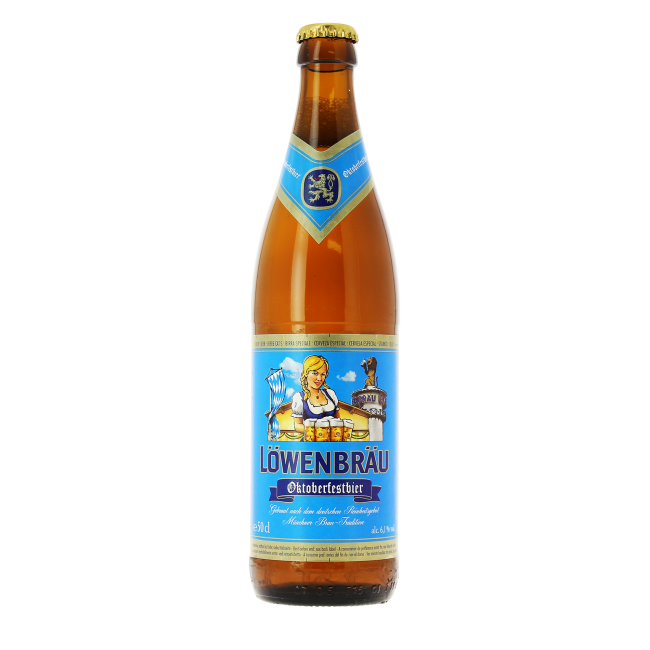 From the 1400s, this beer has been making patrons roar with contentment for over 600+ years. Light and sweet with a spicy aroma, you'll find all the good things in this beer: bread crusts, honey, grains and bitterness. The strength of the brew ensures lasting warmth in the finish – perfect to battle the chills of October.
You don't need to go out of your way to get a German pretzel to enjoy with this brew, it's refreshing and satisfies on its own.
£2.59 X 1 bottle (500ml), beersofeurope.co.uk/lowenbrau-oktoberfest
4. Oktoberfest, Samuel Adams, 5.3% ABV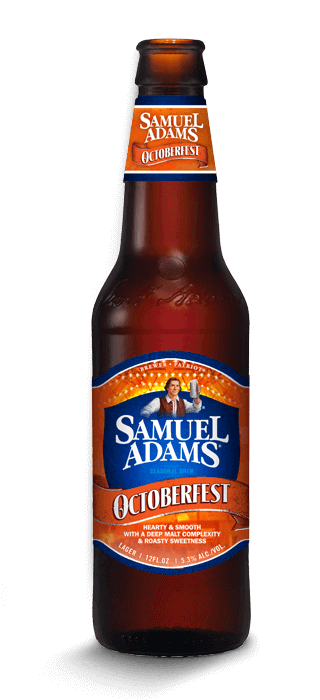 The first thing you notice when pouring a glass of this seasonal brew is its colour – a rich, deep golden-amber hue, which itself is reflective of the season.
Octoberfest is a malt-lover's dream, blending together four roasts of barley to create a harmony of sweet flavours including caramel and toffee. The beer is kept from being overly sweet by the bitterness of the German Noble hops and provides a brilliant transition from the lighter beers of summer to the winter's heartier brews.
£10.99 6 x bottles (355ml), majestic.co.uk/Samuel-Adams-Octoberfest-zid28101
5. Oktoberfestbier, Hofbräu München, 6.3% ABV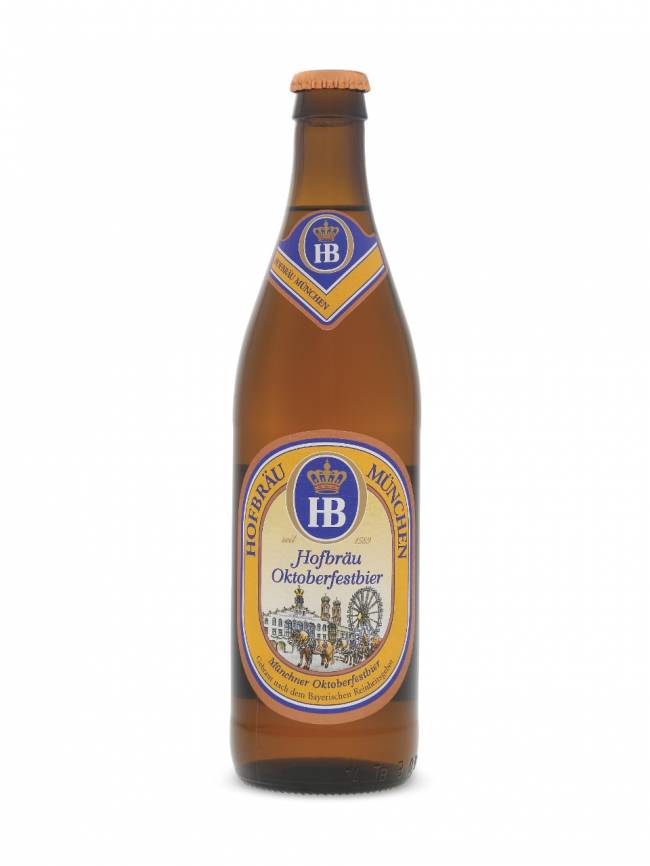 Hofbrau was founded in 1589 and is known to be one of the strongest Oktoberfest brews. Downing this from a table in front of the entire beer hall will get you royally trolleyed – be warned.
The texture is full-bodied and has a rich, bitter flavour with a hoppy, dry finish to it. This can be paired well with traditional Bavarian cuisine, but goes down a treat just on its own. Oktoberfest wouldn't be the same without it!
£2.59 x 1 bottle (500ml), beersofeurope.co.uk/hofbrau-oktoberfestbier
6. Coldharbour Lager, Brixton Brewery, 4.5% ABV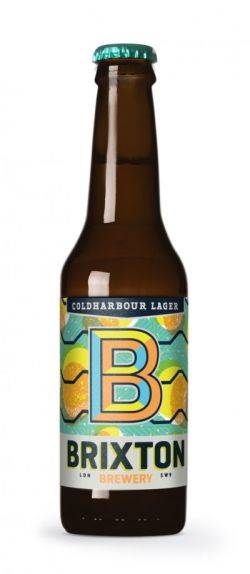 Coldharbour Lager is a brand-new brew, launched by Brixton Brewery, just in time for the fest. Bohemian-style, this lager was brewed using German Noble hops, as would traditionally have been used since the 1800s.
Crisp, clean and floral, Coldharbour Lager is free-spirited and refreshing, precisely crafted and full of flavour – a brilliant refuge from thirst this October.
You'll find it on draught at the brewery, or look out for it at good bottle shops. Find out more at brixtonbrewery.com/beta/portfolio/coldharbour-lager
7. Oktoberfestbier, Spaten Brewery, 5.9% ABV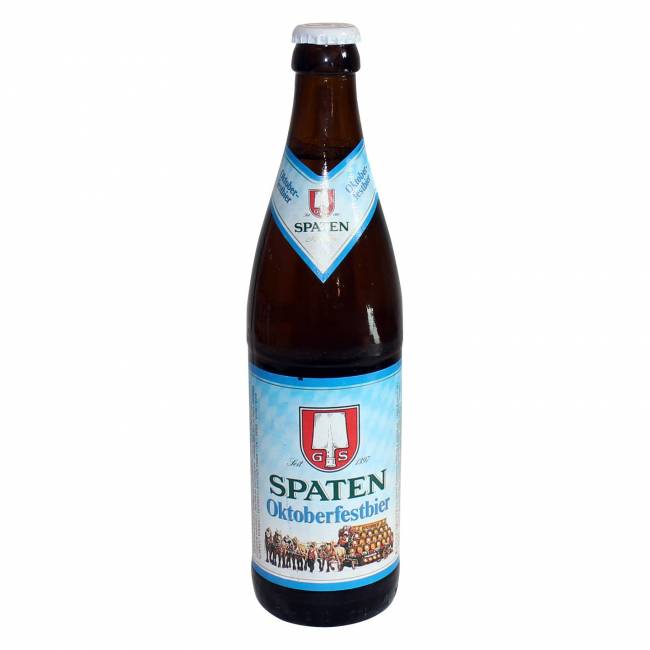 One of the golden oldies of yesteryear from 1397, Spaten delivers an Oktoberfest brew that is full-bodied with light hops bitterness, malty and sweet.
Amber in colour, this beer has achieved its taste by balancing the roasted malt flavour with just the right amount of hops. A rich, textured palate, with an underlying sweetness, true to tradition!
£2.59 X 1 bottle (500ml), beersofeurope.co.uk/spaten-oktoberfestbier
8. Gold Lager, Wimbledon Brewery, 4.8% ABV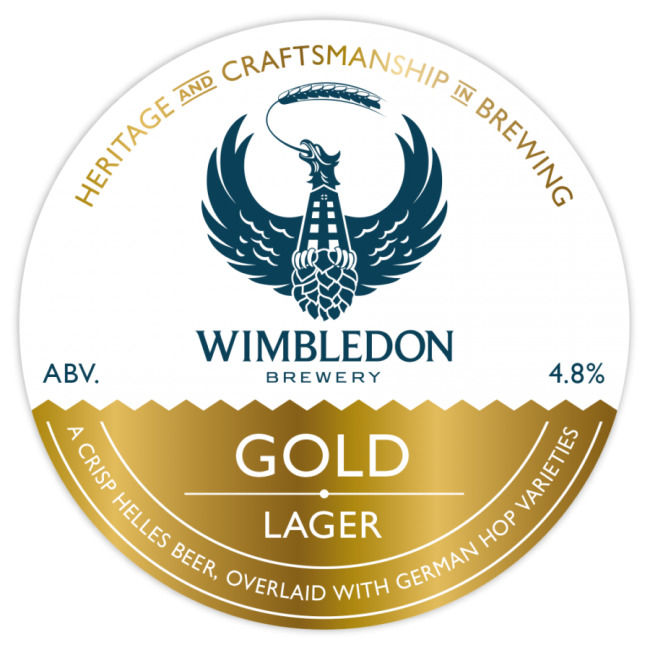 Oktoberfest isn't all about traditional beer, that's why you need to try one of Wimbledon Brewery's latest creations, Gold Lager.
The crisp palate of this lagered golden (Helles) beer, is overlaid with a blend of classic and contemporary German hop varieties – true to the origin of historic beers enjoyed at Oktoberfest.
Available in 330ml bottles, find out more at wimbledonbrewery.com/our-beers-4
Ciaran Giblin is Brew Master at Meantime Brewing Company.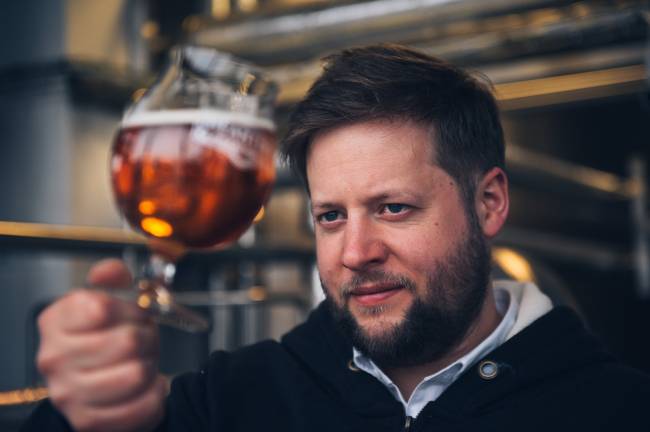 The 183rd Oktoberfest beer festival takes place from 17 September until 3 October 2016 in Munich, Germany.