Drinks that come from trees may not be new, but they're certainly on trend and brimming with nutritional potential. Enter Birch sap….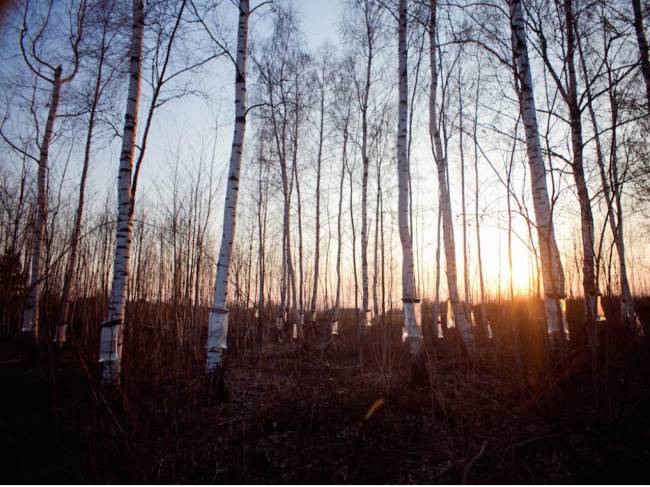 You're unlikely to have overheard anyone on the train saying, "Ooh I really fancy a nice chilled glass of sap when I get home", but, give it a year and it's pretty plausible. Us Brits seem to have a thirst for the latest health drinks, especially when it comes to lapping up the latest products in the alternative water market. Practically unheard of a decade ago, coconut water sales have increased to £100m annually whilst maple water and even cactus and artichoke waters steadily grow in popularity. Health professionals, alternative therapists, top athletes and models all seem to endorse birch water, and have it tipped to be the next big success story.
Birch water has long been favoured across Nordic cultures as a spring tonic to rejuvenate the body and soul after a long, harsh winter. Birch water has a hint of sweetness – from naturally occurring xylitol – but the overall flavour is crisp and clean, with a fresh forest-like tang. A rare and prized ingredient, birch sap can only be harvested during the first two weeks of April, when the nutrients stored in the roots travel through the thawing tree to swell the buds to bloom. Anything that can bring a tree back into bloom after the super-harsh Scandi winters has to have something pretty special going for it.
Harvesting is a labour-intensive program, so don't expect to see it popping up in your local Poundland anytime soon. Just five litres of sap are collected drop by drop from each mature birch tree, accounting for a mere 1% of the total sap produced per tree. The tap is then plugged so that no trees are damaged during the sap harvest. A longstanding Scandi beauty secret, birch water has an ever-expanding list of health and beauty benefits. Being naturally diuretic it makes a powerful cleansing and cellulite reduction aid, and it contains a mere 5 calories per 100ml (four times less than coconut water) and has a rich nutritional profile, boasting high levels of electrolytes, potassium as well as vitamins B and C. Moreover, birch sap water contains naturally occurring Xylitol, Saponin and Betuloside, which are proven to help strengthen teeth, lower cholesterol and detoxify the body.
Look out for Sibberi (£3.30, 300ml) which has launched into As Nature Intended, Partridges, Amazon and independent food stores across London and the South East.