Japanese teppanyaki restaurant, Benihana, has all the ingredients to keep you and the kids happy…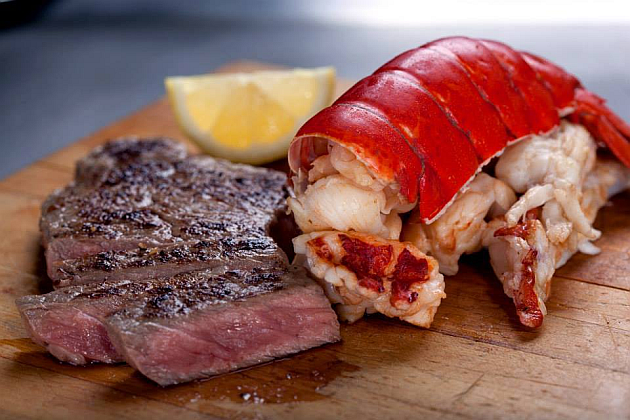 Finding a place to eat which the grown-ups will enjoy and that won't have the kids climbing the walls in boredom can be a challenge, but Japanese eatery Benihana has it nailed from the moment you step inside. Traditional round tables are out, and instead everyone's invited to take a seat around a central hotplate, where you place your order and wait for your personal chef to turn up and the fun to start.
Choose from the selection of hot or cold starters, including deliciously fresh sashimi and sushi, then pick a main dish, all of which are cooked in front of you with flair by one of the restaurant's flamboyant teppanyaki chefs. Fish lovers should try the meltingly delicious Hibachi Miso Black Cod. The children's menu is simpler, but no less impressive, and once the kids have chosen their food, the menu folds into a nifty replica of the chef's tall red hat. Make sure you order your rice egg fried, the chef's egg trickery is certainly worth the upgrade.
Each chef will turn your table in to a mini theatre with their juggling skills, and their speedy knife work is seriously impressive too. A few table-top food-pyrotechnics – in particular an onion 'volcano' – will keep you and the children mesmerised until some tasty morsels are thrown onto your plate.
For little ones with a short attention span, this place is perfect. The buzzy atmosphere and dramatic flames shooting up around the restaurant provide the kids with constant entertainment, leaving you to concentrate on the restaurants excellent sake-based cocktails. Perfect.
Benihana have two branches in London, in Chelsea and Piccadilly, plus outlets around Europe. An adult meal including drinks is around £40.