Aphrodisiacs, they're a myth right? Think again! If you fancy a performance boost in the bedroom, give your diet an overhaul and start tucking into some tasty bites that'll get you in the mood….
Dr Christy Fergusson, the UK's leading food psychologist, says adding some seasonal berries to the menu could be just what you need to spice things up this Valentine's day.
One-in-five of us suffer from a diminished libido at some point, but Dr Christy says that small changes to your diet could be all you need to revive your sex drive. Food and sex are linked as they trigger the same part of the brain which controls emotional and sensual activity. One of the secrets to berries' bedroom-boosting prowess lies in their high zinc content, a nutrient that is key to stimulating libido. Zinc regulates testosterone, vital for sperm production in men, and helps women get in the mood by enhancing their sex drive.
Berries are also full of plant chemicals called proanthocyanidins, which help increase blood flow around the body, vital for sexual arousal. 'The best food to get you in the mood is a handful of berries' she says. 'They contain many nutrients and compounds which help your body feel frisky. Packed with soluble fiber and slow releasing energy, you will be guaranteed to keep your stamina up.'
Try this berry-packed menu for a day to give you both a boost…
Breakfast: Porridge topped with blueberries, almonds and a drizzle of honey or golden syrup.
Add half a cupful of oats to a saucepan; pour in a cup of milk (dairy, almond, coconut, oat milk) or water. Bring to the boil, simmer and stir for 4-5 minutes. Pour into bowls, add blueberries and almonds. Drizzle over a little honey or golden syrup.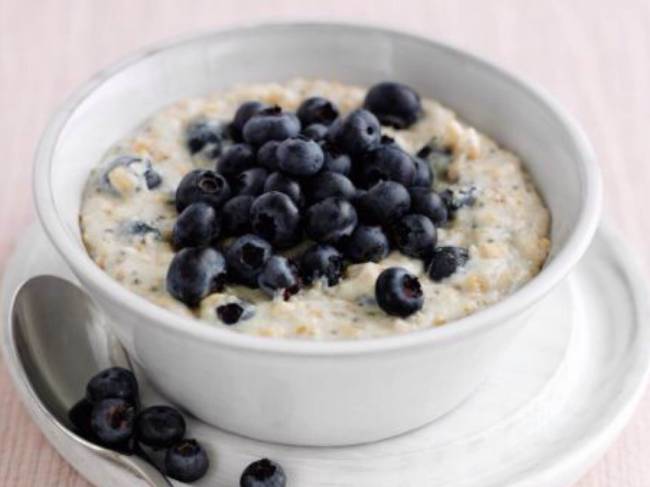 Lunch: Tomato and basil soup with dash of fresh chilli for that extra kick. Followed by a blackberry and raspberry fruit salad
Preheat the oven to 200°C, 400°F, Gas Mark 6. Place the 1 kg of halved tomatoes and 2 whole garlic cloves in a roasting tin, drizzle with olive oil, season and add chopped fresh chilli. Roast for 20 minutes. Spoon tomato mixture into a food processor. Squeeze in the cooked garlic, removing the skin. Pour in 1 pint of vegetable stock with 8 chopped basil leaves and a fresh chopped chilli. Blend until smooth. Add to a pan and reheat before serving. Serve with brown seeded crusty loaf.
Toss blackberries and raspberries with a little orange juice and a dash of fruit liqueur for a speedy fruit salad.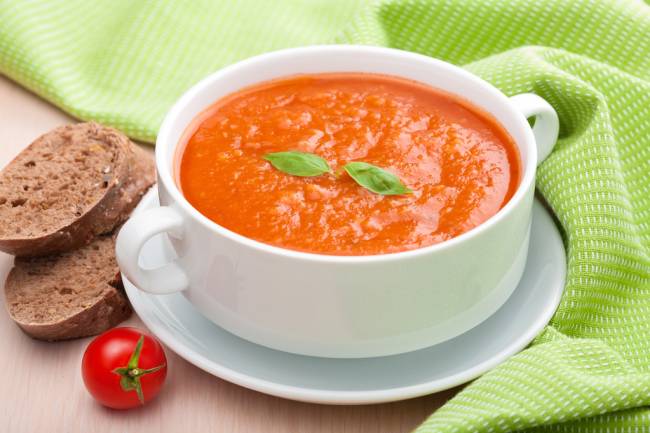 Dinner: Wild Alaskan salmon with dark leafy greens followed by strawberries dipped in a chocolate fondue.
Grill 2 wild Alaskan salmon fillets for 12-15 minutes under a medium heat.
While the salmon grills, take a large bowl, mix together 1 ½ tbsp olive oil, 1 tbsp lemon juice, ½ clove chopped garlic and ½ inch grated root ginger. Add 125g of mixed leafy salad greens such as watercress, rocket and spinach toss to coat. Season with rock salt and black pepper.
For dessert, warm 125ml cream over medium heat until it gently simmers. Add 175g of dark chocolate and whisk. Transfer to a fondue pot on a slow flame. Use a fondue fork to dip the strawberries into the mixture and devour immediately.