With so many soy sauces on the shop shelves , it can be a bit overwhelming, so here's our guide to the best…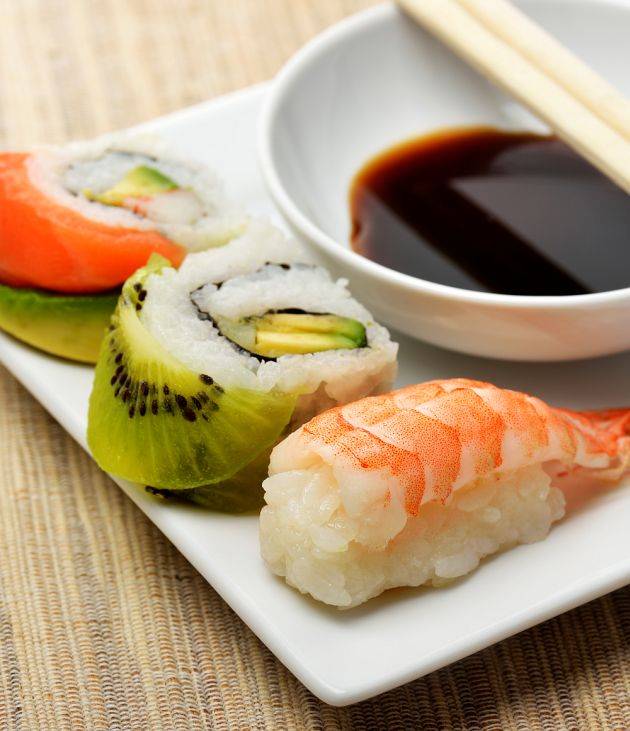 Chinese soy sauces are available in both light and dark versions. Some are chemically produced and others are only partially brewed. However, any brewing is usually only for a matter of weeks without yeast, unlike Japanese soy sauces, which are brewed with specially cultured yeast for many months. Caramel colouring (E150) is often added to Chinese soy to create its trademark powerful, dark appearance. Many also contain added sugar, monosodium glutamate and preservatives, which may give an artificial taste.
Japanese soy sauce, sometimes referred to as 'shoyu' generally has a lower salt content and includes roasted wheat in the recipe. This not only improves the flavour and aroma, but also the colour of the sauce. The advice is to always look at the label before buying. The fewer ingredients, the better!
Look out for the Japanese Kikkoman brand in its iconic red-capped dispenser bottle. It is the global best-seller and preferred choice of professional chefs because Kikkoman is made with just four pure ingredients, soybeans, wheat, salt and water, and is naturally brewed for several months to give a clean and balanced taste. In fact the original recipe has not changed in over 300 years!
Don't think that Japanese soy sauce is just for stir fries and sushi. Kikkoman has a high level of umami, so it makes a great all-purpose flavour enhancer. Try a splash in your chilli con carne, meat stews and pasta sauces, Yorkshire pudding batters, vinaigrettes and soups. The high unami value means you can cut back on the amount of salt you use too, even the reduced-salt version will give your dishes extra oomph!