The most famous beer festival in the world starts on 16th September, in Munich Germany, but do you know your Weis'n from your Servus?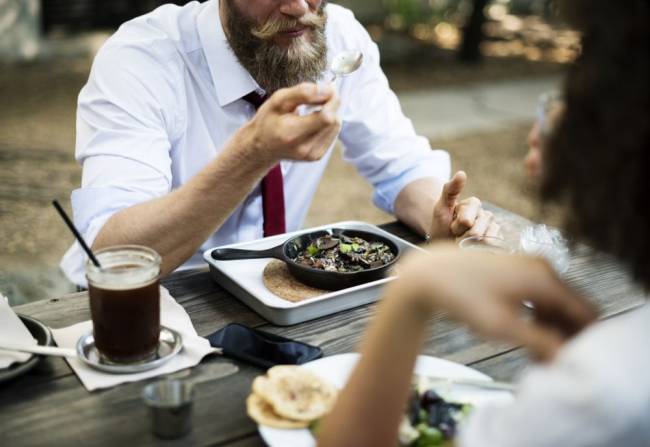 More important than the beer even, is knowing the lingo, making sure you know the key phrases to truly get the most out of your Oktoberfest. Insider knowledge is key at any festival and there are natives waiting to share their top tips and unique facts at learning app Tandem…ensuring you'll be drinking the right beer and eating the best pretzels like a true Bavarian from the get go.
To get you started…they've shared the 10 must-know phrases for the Beerhalls of Oktoberfest:
"Wies'n" (vee-sen) – If you want to fit in with the locals, DON'T call it Oktoberfest. Instead, you go to the "Wies'n". This is actually a nickname for the place where Oktoberfest is actually held – Theresienwiese in central Munich.
"Servus!" (ser-voos) – the informal Bavarian greeting, alongside the more formal "Grüß Gott" (groos got), is the only way you should greet your fellow revellers before embarking on your day of Oktoberfest festivities.
"Dirndl & Lederhosen" (dern-del & lay-der-hozen) – the only way to dress at Oktoberfest is in full "Tracht", or traditional clothing. A Dirndl is a peasant style pinafore dress for women with an undershirt and apron, while Lederhosen are leather trousers or shorts for men. However, if you wear a dirndl with an apron, you have to make sure to tie the bow on the correct side. The left side means that you are single and ready to mingle. Tying it on the right, means that you are taken. This will avoid you any awkward moments in the beer tent!
"Oans, zwoa, drei, g'suffa!" (ons, zvoah, dry, gezoo-fa) – The Bavarian drinking cry basically translates as "one, two, three, drink!" And make sure you also use…
"Prost!" (bro-sd) – Though this might look the same as the "cheers" used by Northern Germans when they toast, you'll have to soften your consonants and roll your rrs to make the Bavarian equivalent sound correct.
"O'zapft is'!" (oh-zapft is) – Though you probably won't need to say this yourself, this is a very important phrase at Oktoberfest if only because no beer can be drunk before it is announced! It falls upon the Mayor of Munich to open Oktoberfest by tapping a beer keg and shouting "O'ZAPFT IS'!", thus officially starting the festivities. It literally means "It's tapped!"
"Die Maß" (dee mass) – the Bavarian word that refers to a one-litre glass beer mug or its contents. Make sure you order a Maß if you want to drink like a true Bavarian – ordering a normal beer just won't cut it at Oktoberfest! A Maß is always made of clear glass at Oktoberfest, so you can be sure you are getting your money's worth. It is also important to refer to the actual beer itself as Oktoberfestbier. Only 6 breweries, all within Munich's city walls, are allowed to serve at Oktoberfest, so they are very firm that it is no ordinary beer!
And before you ask… it's pretty hard to sneak away with an Oktoberfest Maß… 226,000 people tried and failed last year.
"Buam & Madln" (boo-am & mah-dlen) – the Bavarian words for boys (Buam) and girls (Madln) will come in particularly useful when you are trying to work out which is the right toilet after a few beers at the Wies'n.
"Die Bierleichen" (dee bee-yer-lie-chen) – while not technically a Bavarian word as it can be used in high German as well, this is the affectionate name given to those who have overdone it on the Oktoberfestbier by locals. It literally translates to "beer corpses". Or, to use a more Bavarian phrase, they are simply "Ogschdocha", or drunk.
"Semml" (semmel) and "Brez'n" (bre-zen) – bread rolls are such an important part of German life that they have a different name depending on where in the country you are! "Semml" or "Semme" is the word that is used in Bavaria – but you are more likely to come across "Brez'n", or pretzels, at Oktoberfest.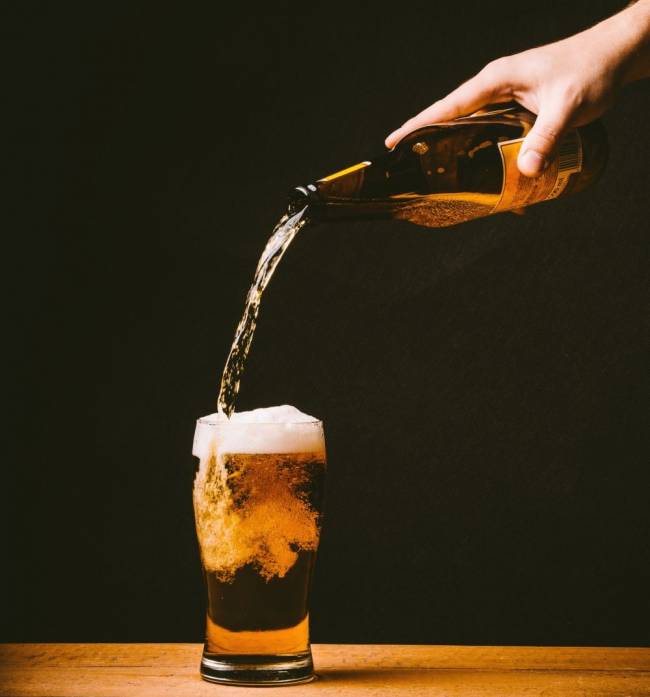 Oktoberf'a'cts…
To whet those Oktoberfest taste buds further we've asked Tandem Munich locals to share their best of the best festival facts…so get your eyes on the facts, lips around the lingo and then yourself to the biggest beer festival in the world!
This year it will be the 184th Oktoberfest! It has happened in Munich most years since 1810, only being cancelled in the face of war or cholera outbreaks!
The amount of beer drunk at Oktoberfest could fill more than three Olympic-sized swimming pools…
It is forbidden to drink any beer other than Munich-brewed beer at Oktoberfest. The beer must have been brewed in the city walls and come from one of six special history breweries. This is designated "Oktoberfestbier" – and all of the breweries are very very proud to be making it!
Locals don't call it Oktoberfest. Instead, they call it the "Wies'n", after the Theresenwiese field where Oktoberfest is held each year.
Albert Einstein actually worked at Oktoberfest when he was young, putting up beer tents.
More than 6 million people attend Oktoberfest, and the largest tent seats 11,000 people – and that's just one of the 13 that make up the festival.
The most popular things to eat at Oktoberfest are grilled chicken ("Hendl"), pork knuckles ("Schweinshaxe"), and oxen ("Osche"). The amount of chickens eaten FAR outstrips the amount of sausages!
Oktoberfest is famous for its fairground. It got its first roller coaster in 1908 – actually the first ever roller coaster in Germany.
Waitresses at Oktoberfest are able to carry 10 Maß (litre glasses of beer) at once.