It seems like everyone is going crazy for nut butters, here's why…
Don't think of nut butters as a 'naughty' food, yes, it may be high in fat, but it's a nutritional powerhouse and pretty delicious. Make sure you look for 'no added sugar' varieties for the best flavour and healthiest option.
Waitrose nutritionist Nathalie Winn says, "Nuts are a useful mid-morning or afternoon snack because they provide with fibre and protein, which help to keep us full, so they're a better choice than some of the more sugary snacks on offer when the hunger pang hits. Nuts are also a useful source of a variety of different vitamins and minerals, so if munching on a handful of nuts isn't your thing, nut butters are a great way to get the benefits and add a bit of variety to healthy snacking."
Almond Butter
Almonds are naturally rich in calcium, which is important for healthy bones; zinc and the B vitamin riboflavin, which are both important nutrients for healthy skin. Almonds are also a useful source of iron and other B-vitamins thiamin and folate, which support psychological wellbeing.
Eat it: Spread onto oatcakes for a tasty alternative to fat and sugar laden biscuits.
Our favourite: Meridian crunchy almond butter, 170g, £2.79, major supermarkets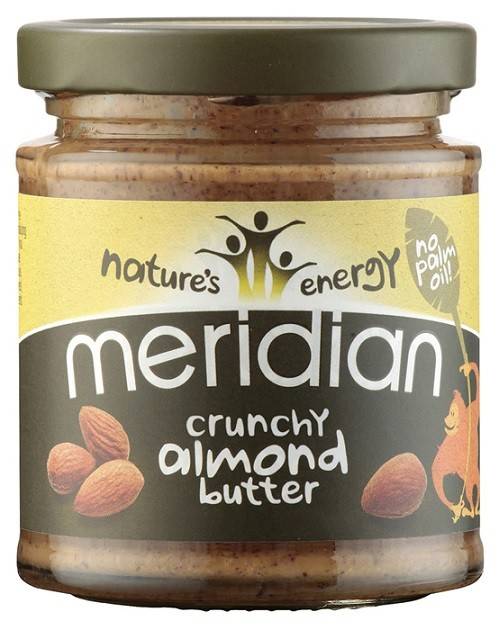 Peanut Butter
Peanuts are naturally rich in the B-vitamins folate, B6 and thiamin, which are important for psychological wellbeing, and the mineral zinc, which helps support the immune system. Peanuts are also a useful source of iron, which helps to reduce the feeling of tiredness and fatigue. Peanuts come from a different family to tree nuts (e.g., almonds, walnuts and Brazil nuts) and are actually a member of the pulse family (e.g. beans and lentils). Although peanut butter is high in fat, they contain heart healthy mono-unsaturated fats.
Eat it: Peanut butter goes well in salads dressings or stir-fries sauces. Try mixing a few tablespoonfuls of peanut butter with the juice of a lime, a splash of hot water and some sweet chilli sauce for a satay -style sauce.
Our favourite: Whole Earth Organic crunchy peanut butter, 454g, £3.19, major supermarkets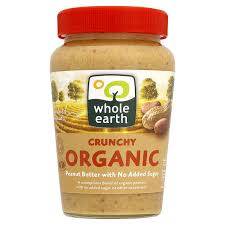 Cashew butter
Similar to peanuts, cashew nuts are also rich in folate, vitamin B6, thiamin and zinc, but they are also a rich source of iron and selenium, a mineral which helps to protect the body from cell damage. Around 50% of women and 20% men in the UK are not getting the recommended intake of selenium, so these selenium-rich nuts are a tasty way to get this mineral.
Eat it: With its creamy texture, this can be used in place of soft cheese on a wholegrain cracker, or whisk with some lemon juice and use in place of sour cream on tortillas a chilli.
Our favourite: Meridian smooth cashew butter, 170g, £2.79, major supermarkets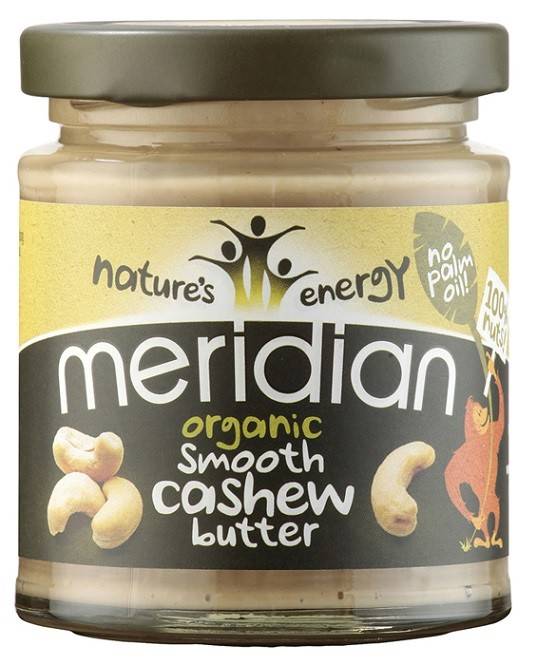 Hazelnut butter
Hazelnuts are rich in folate too, along with vitamin E, riboflavin, niacin and thiamin. They contain notable amounts of magnesium and phosphorous which are important for bone metabolism.
Eat it: make a tasty dessert by mixing fat free Greek yogurt with a little cacao or cocoa powder, hazelnut butter and a spoonful of agave nectar for a choc-nut indulgence.
Our favourite: Biona Organic hazelnut butter, 170g, from £3.99, major supermarkets and health food shops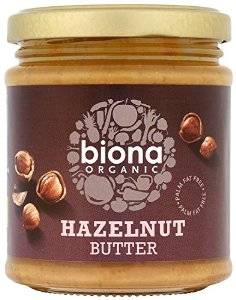 Peanut blends
Feeling adventurous? Try one of these tasty peanut based blends…
Biona Organic Creations Chilli Peanut Gourmet Spread, 250g, £2.99, Planet Organic and health food stores. Just enough chilli heat to make it savoury, this tastes great on a wholemeal sandwich with crispy salad.
Profusion Organic Chia Peanut Butter, 350g, £3.95, Planet Organic and health food stores. Swirl a dollop into your morning porridge or mix into yogurt with a handful of berries.
Whole Earth 3 Nut, 227g, £3.19, major supermarkets. This is pretty addictive so avoid spooning straight from the jar. Spread onto sliced apple or pear for an easy energy-snack.