Sugar has had plenty of bad press in recent years, so maybe it's time we looked at stevia for our sweet-toothed fixes…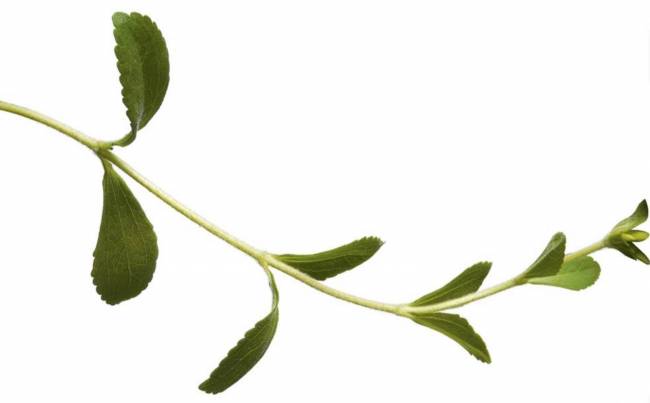 Sweet usually means sugar-laden or packed with artificial sweeteners, neither of which are 100% appealing, be it the calorie issue or potential negative health claims, so it's not surprising that we've been hunting for a natural source of low-calorie sweetness for years. Step forward stevia… Containing active sweetness compounds which are around 150 times sweeter than sugar, it really could be a partial answer to the obesity crisis.
Used for hundred of years to sweeten drinks and foods in South America, this leafy plant has been making it's way into numerous food and drink products over the past four years. The highest-profile product is probably Coca-Cola Life with it's green label and 'natural sweetness', don't be fooled into thinking its low calorie though, it's still laden with sugar, but just uses a small amount of stevia to reduce the calorie count somewhat. However, when it comes to counting calories, especially empty calories from sugar, any reduction has to be a positive one.
So how can you use stevia?
Well, this probably depends on how much you cook from scratch. If you're a budding baker and know how to knock up a quick cake or batch of scones, the switch could be relatively easy. Brands such as Truvia Baking Blend, (£4.99, 500g) where the stevia is bulked out with low sugar natural ingredients to look like sugar make substituting sugar for stevia easy, and also reduce calories by around 75%. For recipes that call for brown sugar, or for sprinkling onto your porridge, Sukrin Gold (£4.45, 200g) is worth a shot. With a real sugar aroma, it also uses natural bulking agents, but contains 98% less calories than sugar.
Stevia in liquid form is handy too, mix it into yogurt or add to shakes for practically-calorie-free sweetness. Just a few drops are as effective as a spoonful of sugar or honey. Calorie-free stevia tablets work for sweetening tea and coffee, although they're pretty much limited to this use only, although if you have two-sugars in your tea and drink six cups a day, a simple switch could save you 192 calories a day. Not much you might say, but this amounts to almost 6000 calories per month or almost two pounds of body fat. So maybe it is worth emptying out the sugar bowl for?