After a long day, nothing quite quenches the thirst like a frosty beer. We've scoured the shelves to find the most refreshing, crisp, clean lagers out there. Trust us, it was tough, but we rose to the challenge…
Kirin Ichiban
A fine example of Japanese craftsmanship, this is a super light beer with no bitterness. It may seem a bit obvious but this makes a great pairing with that other famous Japanese export – sushi!
£1.49, Tesco.

Estrella Damm
Some beers will always remind you of sunshine holidays and Estrella is certainly one of those. The light hoppiness and subtle tang make this a seriously easy drinker, so if you need a bit of sunny escapism, crack open a bottle. It's a 'Damm' sight less stressful than an Easyjet flight to Barcelona.
Around £6.99 for four, widely available.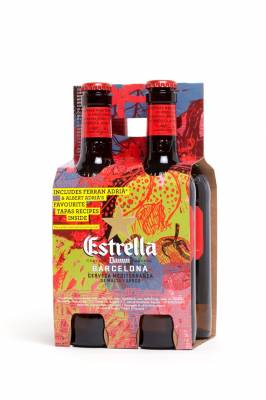 Chang
This literally means elephant in Thai, but this beer is certainly no cumbersome heavyweight. Elephants represent happiness and harmony and this is key to this perfectly balanced, energetically fizzy brew. Another great foodie beer, try with anything with aromatic or zesty spices. A green curry or spicy Tom Yum would be a winner.
Around £2.30 for a large bottle, Tesco.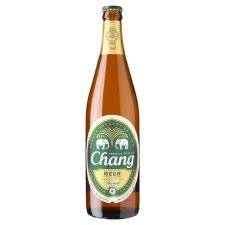 Cobra
If ever a beer were to compete in the Olympics, it's pretty likely that Cobra would top the medals table. Having picked up 78 gold medals from highly respected beer awards since 2001, this Indian brew continues to gather accolades. A vibrant gold coloured lager, full flavoured and with a hint of aromatic spice, this makes a dinner companion to spicy Indian or Asian food, and also a good strong Cheddar too.
Around £4.50 for four, widely available.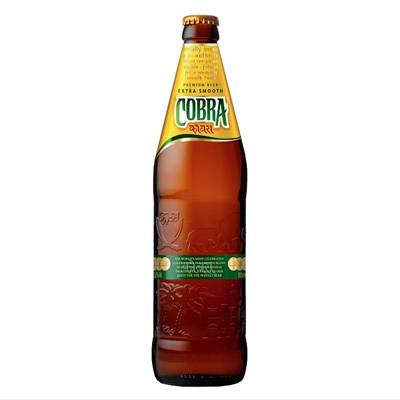 Fosters Radler 2%
While not strictly a lager, this lager based drink undoubtedly has the refreshment factor. Crisp lager mixed with cloudy lemon, this low alcohol drink makes a great light alternative to your standard ager top. An alcohol free version is available too, for when you're being truly virtuous.
£3 for 4, widely available.