The United Kingdom is home to some of the world's best wheelchair-accessible restaurants. From comfort and accessibility, to the deliciously diverse dishes, these restaurants are crowd pullers that can make your day – any day. So if you're planning a trip out for dinner this weekend, or have a special family celebration coming up, here are the Top 5 Wheelchair Accessible Restaurants in the UK, courtesy of Premier Mobility Cars…
1. The White Horse, North Norfolk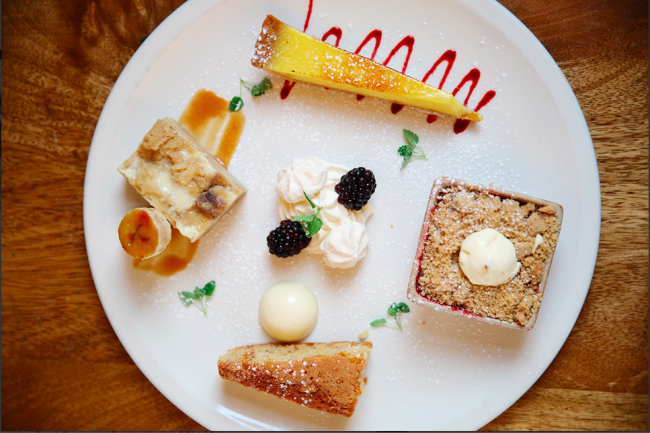 The White Horse is an amazing pub with rooms and located at Brancaster on the North Norfolk coast. This elegantly designed part-restaurant, part-inn is disabled friendly and offers excellent cuisine. The whole pub is easily accessible, including its terrace along with a disabled toilet. It also has the facility to accommodate dogs in its bar. Moreover, The White Horse is in the vicinity to the fashionable Little Chelsea market, so you can squeeze in some shopping before you visit, too.
The Food: Seafood is the speciality here, with Brancaster oysters, Cromer Crab and Letzer's smoked salmon for starters, and Bream fillet, Gressingham duck breast, Roast free range chicken breast and Norfolk 8oz rib-eye steak on offer for the main course, among many other dishes.
To book, go to whitehorsebrancaster.co.uk
2. The Fox at Willian, Hertfordshire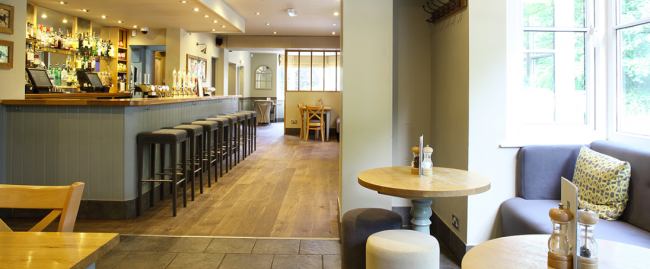 Nestled within the Hertfordshire countryside, The Fox at Willian is located in the serene village of Willian near Letchworth. It's an award-winning pub that has been awarded Gastro Pub of the Year 2014 and Budweiser Budvar Top 50 Gastropub Awards 2015. It's owned by the same group as The White Horse, has one of the friendliest staffs in the country and offers a range of delicious cuisines. The whole pub is wheelchair accessible and has a disabled toilet, and there's disabled parking at the rear.
The Food: The pub's diverse menu includes Brancaster Straithe oysters, cider-braised pork belly, 24hr-braised beef cheek and Brancaster Staithe mussels, among other delicious dishes for starters. For dinner, there's root-vegetable gratin, basil and lemon-crusted baked hake fillet, pan-fried fillet of salmon, and rosemary and smoked garlic-stuffed chicken supreme.
To book, go to foxatwillian.co.uk
3. Ben Tunnicliffe Restaurant, Cornwall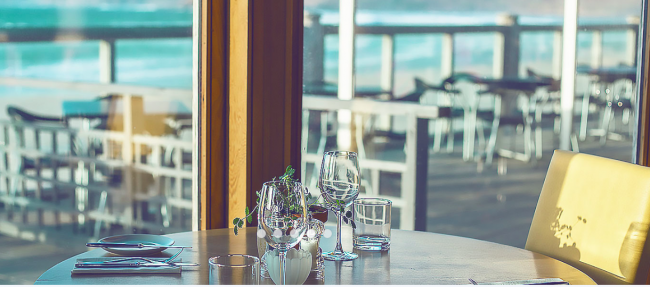 This picturesque surfer hangout is located on the south-west coast, at Sennen Cove, Cornwall. The seafood of this restaurant is outstanding while the whole restaurant is completely accessible and has a disabled toilet. There's a spacious terrace that's also wheelchair accessible, and it's a great place to breathe in the sea air. The staff are great, and there's also a huge car park nearby.
The Food: This restaurant offers the same menu for lunch and dinner that includes fish soup, scallops, Rossmore oysters, purple sprouting broccoli for starters and generous burgers, beer-battered fish, classic mariniere mussels, rump steak, cod and sea bass for mains.
To book, go to benatsennen.com
4. The Kitchin, Edinburgh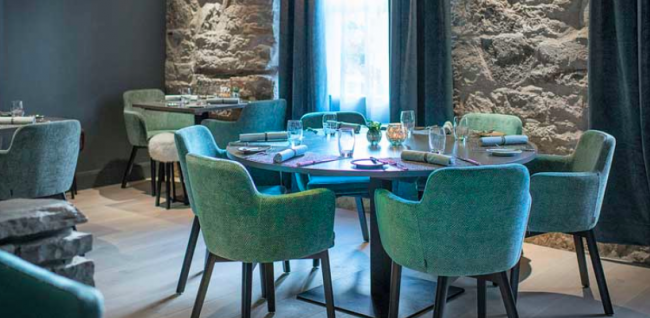 The Kitchin is a welcoming restaurant located on the Leith waterfront in Edinburgh. Owned by celebrity chef Tom Kitchin, it offers a variety of modern British cuisine, influenced by a number of French cooking techniques. It was named Best Restaurant in Scotland in 2012, and has a dedicated wheelchair accessible area, plus a disabled toilet.
The Food: This restaurant offers well-cooked staples, with a fantastic separate menu for vegetarians. The lunch menu includes cod, squid, mackerel and ox to start, with hake, plaice, pork and grouse to follow. The deserts are to die for, too.
To book, go to thekitchin.com
5. Bryn Williams at Porth Eirias, Wales
One of Britain's top chefs, Bryn Williams owns this restaurant which is located on the North Wales coast in Colwyn Bay. Just a few minutes from the beach, it offers mouth-watering breakfasts, lunches and dinner. Perfect for informal dining, it's fully wheelchair accessible with a disabled toilet.
The Food: Offering the same menu for lunch and dinner, there's smoked salmon, salt and pepper squid, pork, slow-cooked lamb breast and many other dishes for starters and Porth Eirias burgers, smoked haddock, fish fingers, rump steak and confit duck leg for mains. They do excellent afternoon deserts, too.
To book, go to portheirias.com
To find out more about their range of wheelchair accessible vehicles, go to Premier Mobility Cars.