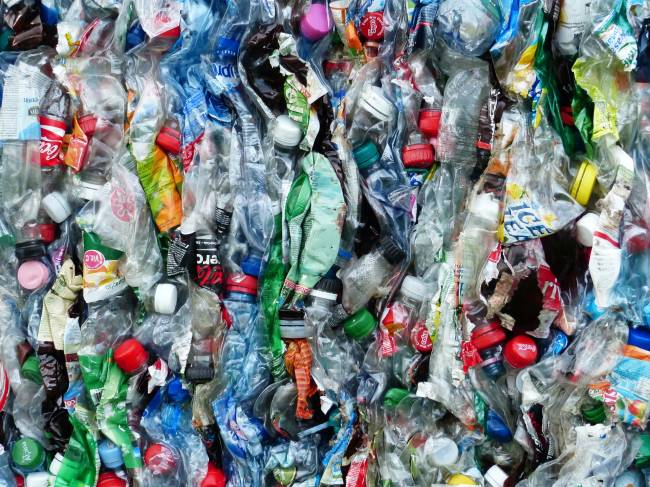 Black plastic, carrier bags, is any of it clean enough! It is recycling day (again) here at Dad.info we are rinsing and sorting through our mountain of plastic and paper packaging ready to put it out for our road side collection.
It is a constant battle. Are they taking tetra pak at the moment? Plastic bottles in, but the lids separate. Aaaaaah! The thought that comes to us every week, as we are scrambling to get our recycling sorted is how have we so much packaging? We are losing the war on plastic in our house. With two pre-schoolers generating more waste every day we need to get this recycling situation in check.
Something has got to give.
1 million plastic bottles are bought around the world, every minute!
The real cost of packaging
Also, all this packaging that I am drowning in is costing me money. It costs around 20% more to buy prepackaged fruit compared to buying loose. So when I spend £50 in the supermarket, £8 of that is just buying the packaging. Which clutters up my home, overflows my recycling bin and I pay for again (through council tax) to have it collected.
A new way of shopping?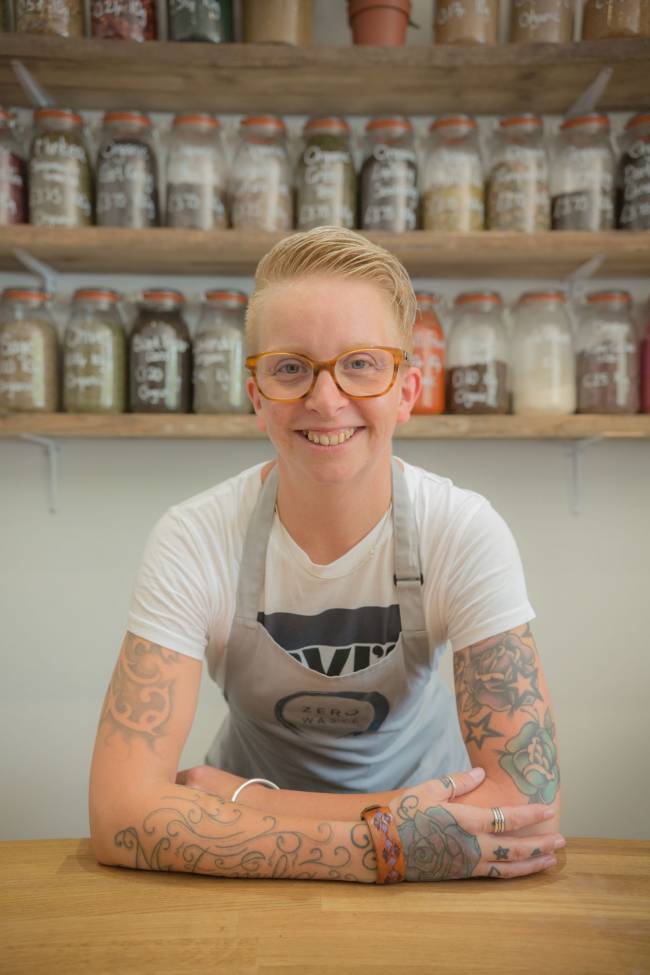 Abigail Tyrrell of Zero Waste Eastbourne kindly invited Dad.Info in to her shop to talk all things Zero Waste. When her son was born she took the radical step of throwing out her recycling bin: 'Having our son was a game changer. We took a massive step forward. We had cloth nappies ready to go but the hospital put him straight in a disposable. Something in the back of my very tired brain went you are giving us the wrong information. From here on in I need a bit more fight to help me on my Zero Waste journey.' Abigail recognizes how challenging for parents managing the amount of waste we use can be. Abigail is motivated to keep trying by wanting to leave her children a planet they can enjoy.
What does Zero Waste mean?
Zero Waste is five principles or commitments to refuse to continue to accept excess and unnecessary packaging, to reuse everything wherever you can, to think of ways to reduce your need for single use packaging, to recycle any packaging you can't do without or even better let it rot. Zero Waste shops are opening all over the country. If Abigail's is anything to go by, they are charming traditional shops where you can buy anything. Think loose dolly mix sweets to pasta to detergent. You can bring in any clean container, pre-weigh it and refill it. Abigail also has a few recycled containers you can use if, like me, you are too disorganised to bring your own. What is not to like?
Don't throw out your tupperware!
Here, I wanted to just pause for a cautionary thought! Although single use plastics and other packaging have been rightly pilloried in the press, try to avoid the temptation of running out and buying a whole brand new shiny, instagram ready, batch of mason jars to store your new loose dry food in. Refer back to the principles of zero waste. Refusing to choose new and reusing instead is the point here. Be resourceful, look round your home to see what you already have, you don't need to buy a bamboo fork just use the metal one in your cutlery drawer.
Top Tips
The world doesn't need a few people doing Zero Waste perfectly. It needs millions of families like ours to try and save making waste where we can. At Dad.info we are in no-way environmental experts (we focus on helping Dads be the best they can be!), so if you have ideas or comments about living more sustainably then please leave them below.
Visit a Zero Waste store near you- go in, ask questions, see what swaps you are comfortable making.
For those of you not yet ready to go waste free or who are still in the process of transitioning away from plastic here are some ways you can save things going straight to landfill.
For the unrecyclable try Terracycle. They can take Ella food pouches, cat food packets, biros of all sorts through their Bic programme and so much more.
Walkers crisps – will accept returns – you will have to club together with friends at school as you have to send a massive batch.
Orchard Toys – don't throw away your kids Orchard Toy Games because you've lost a part this company will replace a part so you can keep playing and save your game from ending up as landfill.
If you have other great suggestions for parents wanting to reduce waste let us know in the comments below.
Happy Shopping!