Check out our seven tummy-filling and nutritious foods for fuss-free alfresco eating with your little ones…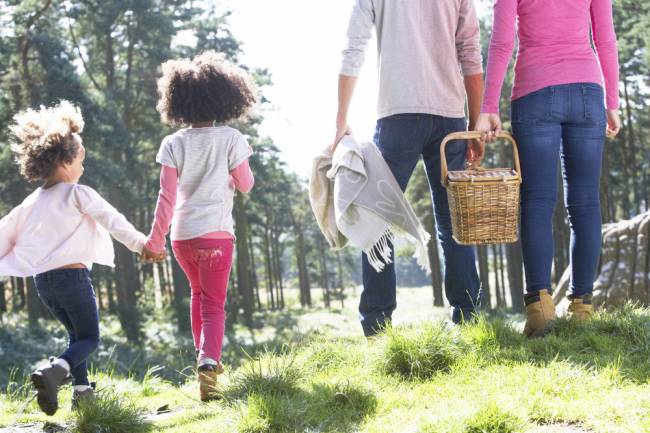 1. Pesto Chicken & Vegetable Wraps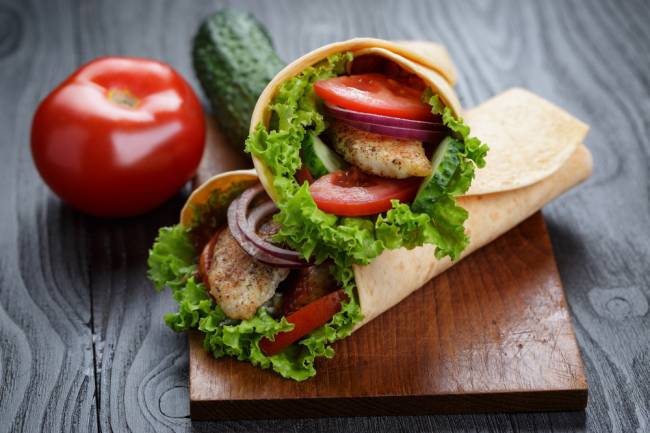 Grilled chicken wraps with sundried tomatoes and pesto is a great low-calorie option packed with goodness. You can also try gluten-free bread, which is perfect for kids who have wheat allergies and is overall ideal for giving children a real boost of energy in the afternoon.
Top tip: Regular sardines can be made more appetizing for your little ones by cutting them into fun shapes, such as teddy bears, flowers, or hearts.
2. Double-the-Fun Potato Salad
Chop up your potatoes once boiled and add cubes of chopped cucumber, carrots, onions and red peppers, then even smaller cubes of sweet potato for that extra bit of fibre. Mix with Greek yogurt for a super-healthy option, or a light mayonnaise will do the trick.
3. Asian Soba Noodle Salad
These Japanese noodles made from buckwheat flour are great for open-minded kids and are high in protein, low in fat and gluten-free. Make the dish fun for your little angels by popping in some brightly-coloured chopped veggies, such as carrots, broccoli and yellow peppers. Add some green onions for extra flavour, mix in a splash of soy sauce dressing, and you've got yourself one proper picnic-pleaser.
Nutritious pop-in-the-basket snacks…
4. Gluten-free Fruit & Nut Energy Bars
According to a recent study, the Mediterranean diet, which contains a high amount of fruit and nuts, is full of antioxidants and can fight allergies [1]. Well, we have some great news – it's easy to sneak both these key foods into these energy-boosting bars.
Try making them yourself. All you need is one cup of almonds, one cup of dried cranberries, dates or other dried fruit, a tablespoon of unsweetened coconut flakes and as an optional treat, some dark chocolate chips. Put all of the ingredients into a blender and mix until they begin to stick together and form a ball.
Place the mixture onto a piece of wax paper and leave to chill, wrapped, for an hour minimum. Then you can cut into rectangular bars and they're ready to add to your basket.
5. Rainbow Fruit Skewers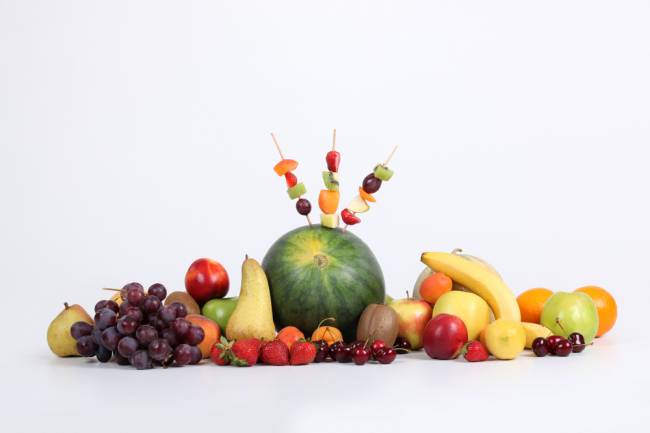 The ultimate five-a-day picnic snack that requires no extra effort on your part! Throw together these fun, brightly-coloured kebabs using strawberries, oranges, melons, mango, pineapple, kiwi or other favourite fruits.
Top Tip: the skewers are so easy to put together, you can even get your kids into food preparation by encouraging them to make their own combinations beforehand.
6. Greek Salad Side-pot
Continue the Mediterranean goodness with this low-carb Greek salad side dish, including juicy tomatoes and cucumber, feta cheese and a drizzle of balsamic dressing. This tasty vegetable side dish is a refreshing addition to your summer spread and is ideal for the whole family to enjoy.
7. Whole-grain Crackers & Home-made Hummus Dip
This one is perfect for picnics, lunchboxes, after-school snacks, weekend nibbles – the works! Grind the chickpeas and add a dash of lemon for your very own simple-to-make hummus dip, and serve with whole-grain crackers, or carrot and celery sticks. It'll keep them going 'till dinner time.
All recipes provided by Dario, the diabetes management system which allows you to test your blood sugar via your mobile device, log your meals and keep a food database. Loved ones can also access your stats wherever, whenever, through the Dario app, to give peace of mind when faced with any unexpected changes. For more information visit AdvancedTherapeuticsUK.com