Impress your guests and partner with some of super-chef, Heston Blumenthal's, finest festive cocktails…
Eggnog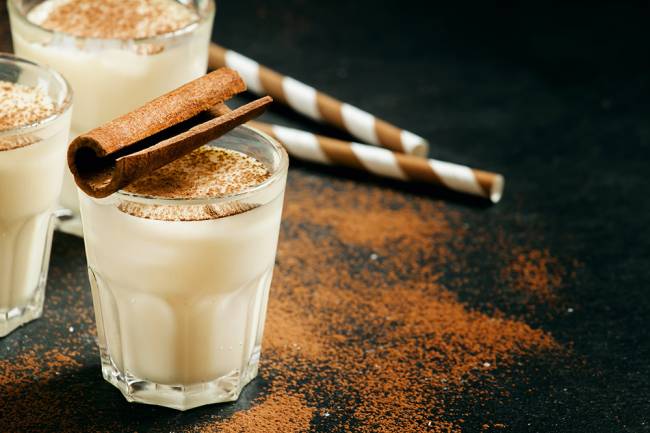 Finally you get to find out what Americans are banging on about drinking every 'holiday season'. Nog for everyone! (Not suitable for children.)
Ingredients
2 large eggs, separated
25g caster sugar
100ml rum or bourbon
200ml whole milk
150 ml whipping cream
Nutmeg to serve
Method
1. Whisk the caster sugar and egg yolks together for a few minutes until they appear fluffy, light
and pale; try using an electric whisk.

2. Bit by bit, whisk in the rum or bourbon.

3. Finally whisk in the milk. The mixture may need to be whisked again as it may separate over time.

4. In a separate bowl, whisk the egg whites until they form soft peaks.

5. Fold your first mixture into the whites very gradually.

6. Finally, whip the cream (until just holding its shape) then fold into the mixture too. If you like, sweeten with a little extra sugar.

7. Ladle into punch glasses and dust with nutmeg to serve. Drink.
Heston's mulled winter cup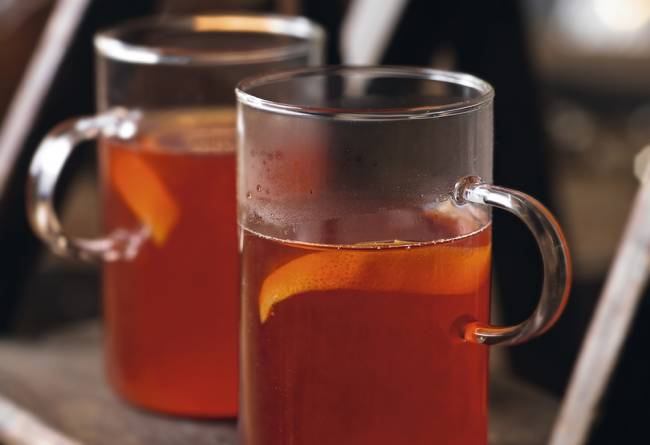 With a name like that we're feeling cosy (read, comfortably numb) already…
Ingredients
70cl bottle, Heston from Waitrose Fruit Cup (oh, we see where this is going…)
½ x 750ml bottle of Heston from Waitrose Spiced Mulled Cider (yep, blatant)
50g fresh ginger, sliced (you can't put a copyright on freash ginger)
10 full stems and leaves of fresh coriander
Peeled zest of 1 grapefruit, to garnish
Method

1. Add all the ingredients, except the garnish, into a pan and bring to the boil.

2. Turn down to a low heat immediately, and allow to simmer for 20 minutes.

3. Ladle into a latte glass, and add a grapefruit zest garnish to serve. Bosh! Drink.
Heston's tarragon-infused gin & ginger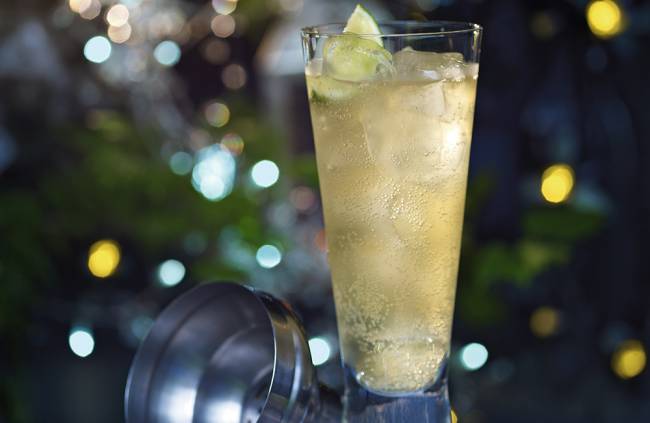 Sounds a bit fancy, doesn't it? Let's make one and blow your lady's new Christmas socks off!
Ingredients
6g freeze-dried tarragon
200g Heston from Waitrose Earl Grey & Lemon Gin (they're at it again)
6 x 200ml Fever-Tree Ginger Ale
Ice cubes
Fresh ginger, peeled and cut into thin sticks
1 lime, cut into 6 wedges
Method
1. Place the dried tarragon and the gin into a container, cover and allow to infuse at room temperature for 3 days.

2. Strain, discarding the tarragon. Into 6 chilled highball glasses add a sixth (or 35ml) of the infused gin then fill to the top with ice cubes, and pour 200ml ginger ale into each glass. Serve with a couple of ginger sticks and a lime wedge. Drink.
Heston's champagne punch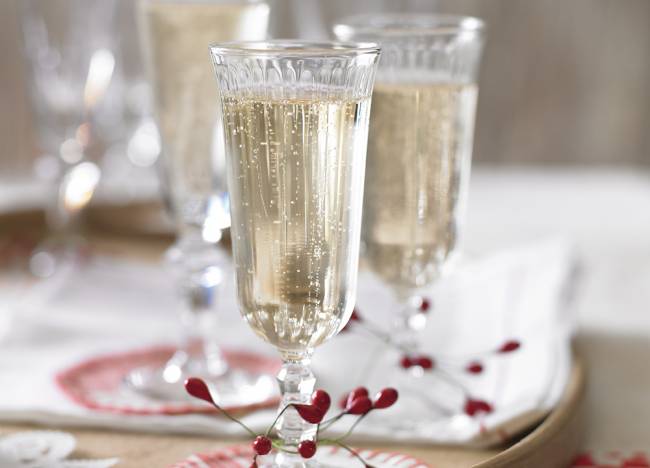 … because no Christmas is complete without a bit of bubbly…
Ingredients
500g caster sugar
Zest of 2 grapefruits (cut with a peeler)
750ml Heston from Waitrose Earl Grey & Lemon Gin
500ml The King's Ginger Liqueur
80g cherry brandy
Twists of grapefruit zest, to garnish
Chilled Champagne, about 4 x 75cl bottles
Method
1. Place the sugar in a pan with 500ml water and the grapefruit zest. Bring to a simmer, until the sugar has dissolved, remove from the heat and allow to cool completely. Remove the zest and discard.

2. Using a punch bowl, mix the cooled syrup with the gin, ginger liqueur and cherry brandy, stirring to combine.

3. To serve, place a grapefruit zest twist in the bottom of a chilled flute glass, fill a third with the syrup mixture and the rest with chilled Champagne. Drink.
For further drinks inspiration, visit: waitrosecellar.com and tell 'em Heston sent you!