Shake up winter evenings indoors with these great cocktails perfect for when the nights draw in…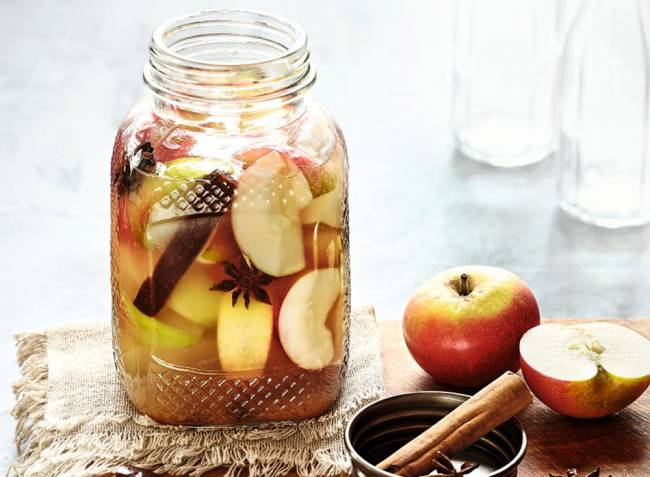 Spiced apple and toffee cocktails
Perfect on its own or with ginger ale. Alternatively, to create a moreish apple pie flavour, serve with apple juice. This one has been dreamed up by the mixologists at Waitrose
Ingredients
1 litre of Waitrose Vodka
4 apples, cut into wedges
150g chewy toffee
150g caster sugar
2 star anise
1 cinnamon stick
Method
1. Pour the vodka into a large screw-top kilner jar and add the apple wedges, chewy toffee, caster sugar, star anise and cinnamon stick.
2. Shake every so often until the chewy toffee has dissolved, then leave for a further 4-5 days in a cool dry place, shaking occasionally, for the flavours to permeate.
3. Strain through a sieve and pour into sterilised bottles. Drink.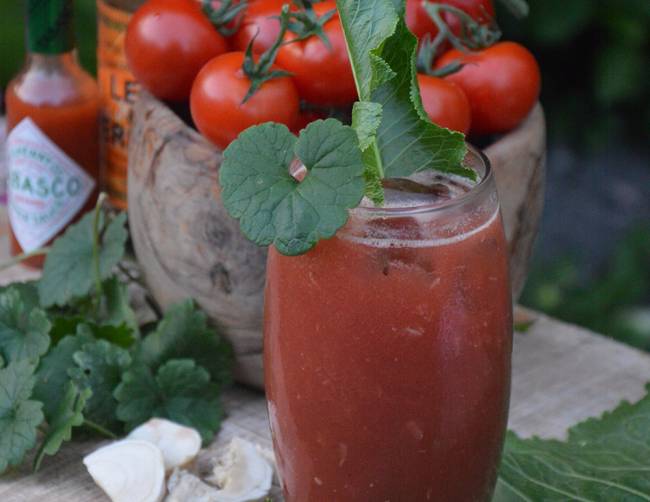 Forest bloody mary
Preparation is everything for this very posh bloody mary, because you're going to have to infuse your own vodka with herbs first. Like the bramble hot toddy below, it was created at Forest Holidays' foodie event at the Forest of Dean, led by woodland chef, Nick Weston, of Hunter Gather Cook.
Ingredients
Vodka
Wild horseradish
Ground Ivy
Thyme
Black Pepper
Lemon
Tabasco
Worcester Sauce
Tomatoes
Water

Method

1. Infuse vodka with wild horseradish, ground ivy and thyme.

2. Muddle tomatoes then simmer and cook for 25 minutes until soupy. Strain the juice through a sieve then cool completely.

3. Fill a cocktail shaker with ice and add the infused vodka, black pepper, lemon, Tabasco and Worcester sauce.

4. Add tomato juice and shake well.

5. Pour into glasses and garnish with a horseradish leaf. Drink.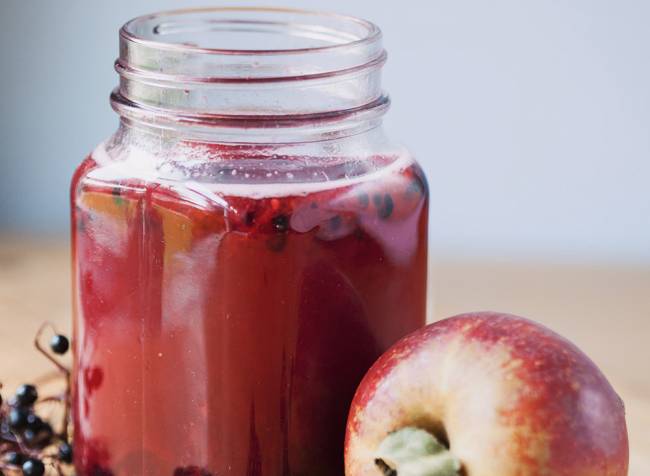 Bramble hot toddy
Want to save some cash for Christmas this winter? This recipe is perfect for woodland foragers and apple scrumpers alike…
Ingredients
Whiskey
Blackberries
Elderberries
Black pepper
Hot water
Apples

Method

1. Muddle the blackberries, elderflowers and black peppercorns with a pestle and mortar.

2. Chop and simmer apples until soft then mash. Sieve the apple mash and then filter the juice through coffee filters.

3. Gently warm the blackberry mixture and homemade apple juice over the hob, adding a little water.

4. Pour a measure of quality whiskey into a sturdy glass and top with the warm bramble and apple juice. Add sugar syrup to taste. Drink.
… And if you like hot toddies, then here's one more for you…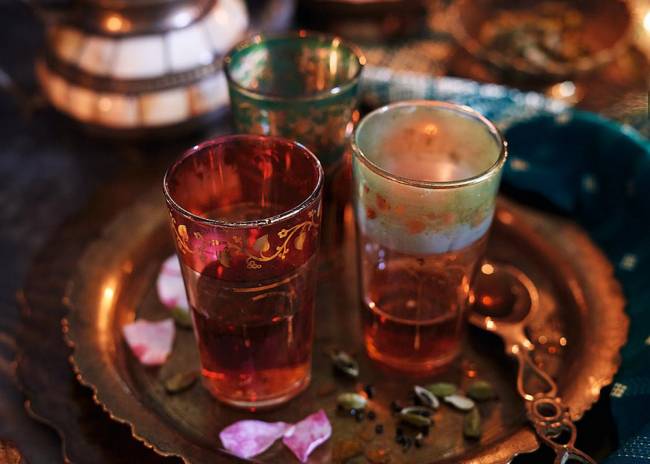 Rum, rose and cardamom hot toddy
Add a touch of the exotic with this Middle Eastern inspired take on a hot toddy.
Ingredients
300ml gold rum, like Mount Gay Barbados Rum
200ml Apple juice
50g Castor sugar
4-5 cardamon pods
Rose extract
Method
1. Lightly crush four or five cardamon pods, depending on taste.
2. Pour the rum into a pan and add the apple juice and caster sugar, and cardamon pods and heat gently.
3. Add a few drops of rose extract. Drink.
For further drinks inspiration, visit: www.waitrosecellar.com