Tuesday 13th February is Pancake Day. Follow our easy tips and you'll have a stack of flipping perfect pancakes, just waiting to be sprinkled, spread and splattered with the topping of your choice (mine's a Nutella and banana, cheers!)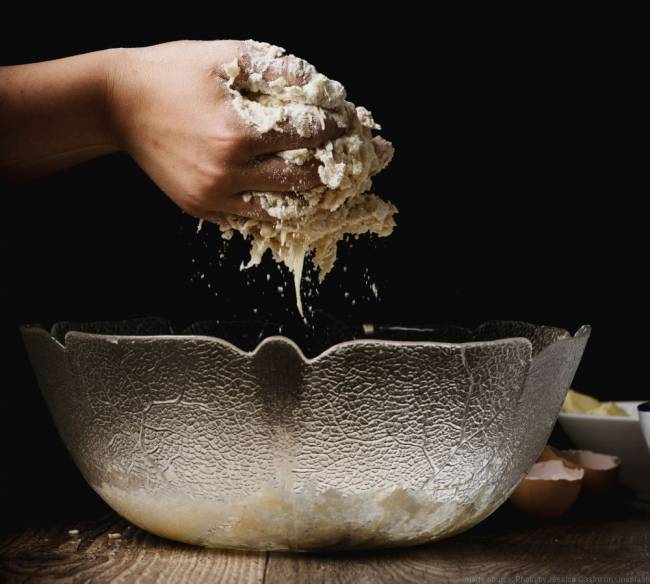 Milk, eggs, flour. That's pretty much all you need to get started, so think twice before buying a packet mix. If you need to cook for special diets, the basic pancake recipe is pretty adaptable and will withstand a fair few tweaks. Use a gluten free flour if you like, and swap dairy milk for almond, soya, coconut or whatever milk you fancy.
You don't need much equipment either, a sieve, bowl or large jug, balloon whisk and of course a frying pan. A non-stick frying pan is essential, if your pan is old and battered, chances are your batter will stick.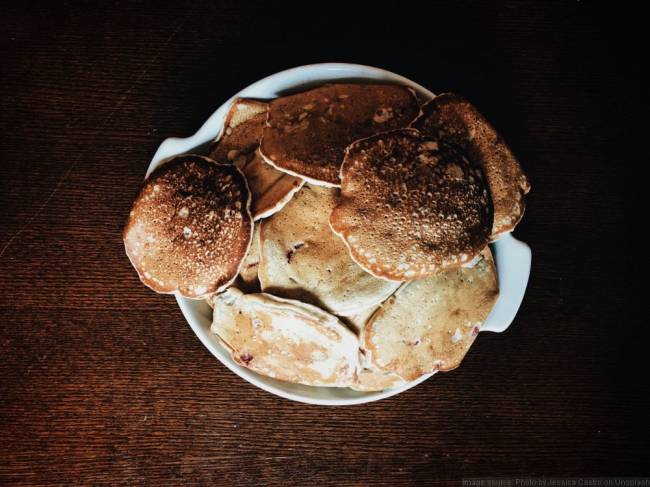 Get cracking
To make 8-10 pancakes, sieve 100g of plain flour into a large bowl. Make a small indent in the flour, then crack in two eggs. Gradually pour in 300ml of milk while mixing well with a balloon whisk until smooth. Leave the batter to rest for at least 10 minutes.
Get tossing
Heat a medium frying pan (about 20cm diameter) over a medium to medium-high heat. Add a drop of sunflower oil and then brush around the pan using a few sheets of folded kitchen roll. Lift the pan off the heat and pour in about 2tbsp of batter. Swirl it around the pan quickly and return to the heat for about 30-40 seconds. Give the pan a jiggle and it should move easily, now you can be sensible and turn the pancake over with a spatula or fishslice, or be bold and try tossing it to flip it over (use a sideways action, not up-down). One turned, cook for about 30 seconds until pale golden. Repeat with remaining batter, oiling the pan between each one.
Get topping
Don't just stick to sweet toppings, as delicious as a sugar-lemon or banana-chocolate combo may be, pan-fried garlic mushrooms with blue cheese is hard to beat. Or why not try some smoked salmon with soft cheese? If your kids are reluctant to drink milk, pancakes can be a good way to boost their calcium intake, even more so if you add some cheese or Greek yogurt as a topping.
Happy flipping!