Fill the kitchen with hoppy, hammy smells this Christmas or anytime. This juicy gammon makes a great sandwich filler and impressive buffet centrepiece!
Serves 10-12
Ingredients
1 gammon joint about 1.5kg
6 bay leaves
1 tsp whole peppercorns
50g Muscovado sugar
500ml premium ale (preferably a honey ale)
35-40 whole cloves for studding
2tsp English mustard powder
Cooking time
20 mins prep time, plus 4 hours marinating. Cooks in about 2 hours.
How to make it
Marinade the joint with half the bay leaves, all peppercorns, muscovado sugar and beer in a non-stick pan. Cover with cling film and leave chilled for 2 days, turning occasionally (at least 4 hours will do if you don't have time).
Heat gammon in the marinade on the stove. Simmer for 10 minutes, turning. Discard cooking juices reserving 2tbsp. Return gammon to pan and cover with water. Add remaining bay leaves.
Cover pan and lower heat to gentle simmer. Cook for 25 minutes per 450g or until cooked through. When cooked, move gammon to a trivet in a roasting pan. Cool gammon.
Heat oven to 180°C (Gas Mark 4)(fan oven 160°C). Remove and discard skin, leaving a good layer of fat. Score the gammon into the fat and stud well with cloves. In a bowl, mix together the reserved marinade and mustard. Brush over the meat and cook until golden brown (20-25 minutes). Serve warm, hot or cold.
Try this with a bottle of Robinson's Ginger Tom (ASDA, Sainsbury's and Tesco, £1.75)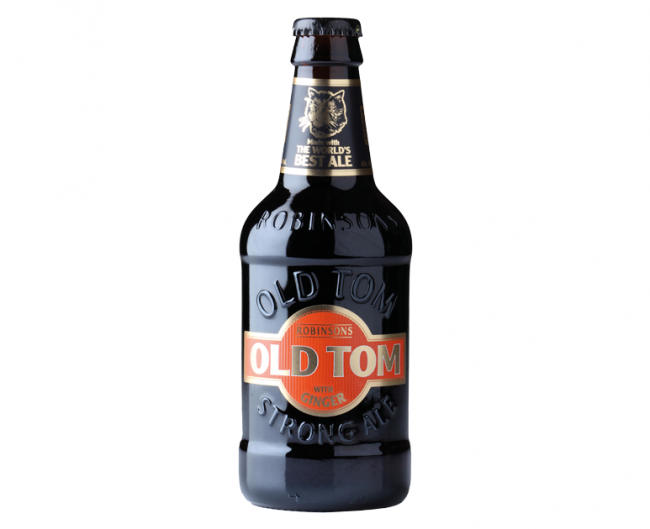 There's a Beer For That is aiming to get people thinking differently about beer.Focussing on three core messages – quality, diversity and versatility – the campaign is driving awareness and understanding of the wide range of styles and flavours of beers available in the UK today.
beerforthat.com