Zing up your pasta with a dash of lemon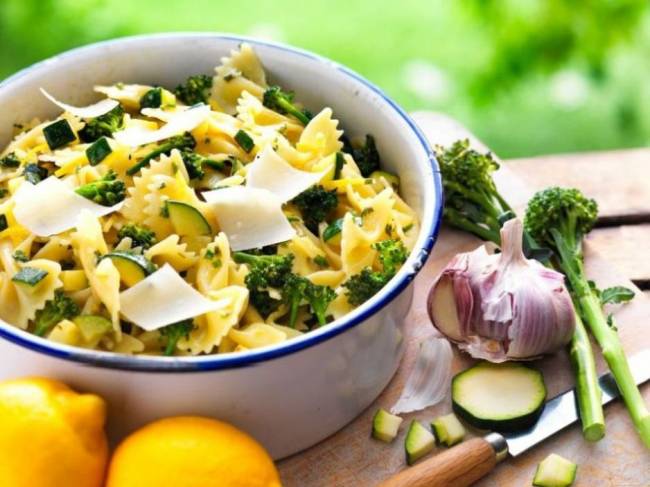 Serves four
Ingredients
1-2 garlic cloves, finely grated
Zest of 2 lemons, plus a squeeze of juice
Small bunch parsley, finely chopped
200g broccoli, broken into florets
400g pasta bows or other shapes
1 tbsp butter
2 courgettes, chopped
25g butter, melted
Cooking time
10 minutes preparation and 15 minutes cooking time.
How to make it
Mix the garlic, lemon zest and juice with the parsley and some seasoning.
Bring a large pan of salted water to the boil, add the broccoli and cook for 2-3 mins until just tender. Use a slotted spoon to remove, then set aside.
Bring the water back to the boil, add the pasta and cook following pack instructions.
Heat the butter in a frying pan, add the courgettes and cook over a high heat for 3-4 minutes until starting to turn golden, tip in the broccoli and continue to cook for another minute until warmed through.
Drain the pasta, reserving about 2 tbsp of the cooking water, then add pasta and cooking water to the pan with the vegetables and the lemon and garlic mixture.
Mix well, place in a serving dish and drizzle with melted butter and a sprinkle of parmesan shavings.