Snack time treats have never been easier…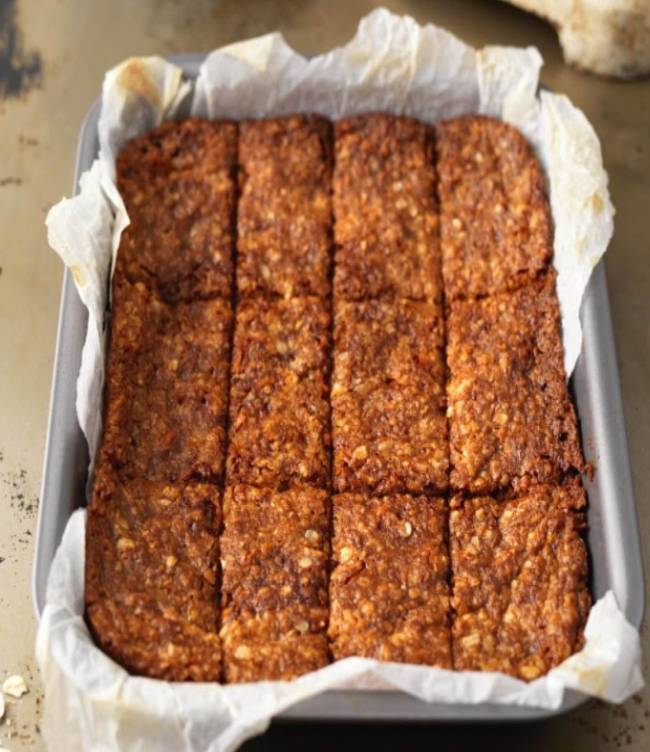 Makes 12
Cooking time: 25 mins
Preparation time: 10 mins
Ingredients
100g Kerrygold butter
1 tbsp golden syrup
100g plain flour
100g (4oz) sugar
100g coconut
100g porridge oats
1 tbsp bicarbonate of soda
Cooking time
10 mins prep time, 25 mins in the oven
How to make it
Preheat the oven to 170ºc / gas mark 3.
Melt the butter and syrup together in a pan.
Add the flour, sugar, coconut and oats to the pan and mix together thoroughly.
Dissolve the bicarbonate of soda in 1tbsp boiling water and stir the liquid into the mixture.
Pour the mixture into a Swiss roll tin and bake for 25 minutes.
Cool on a wire rack. Cut into rectangular pieces.