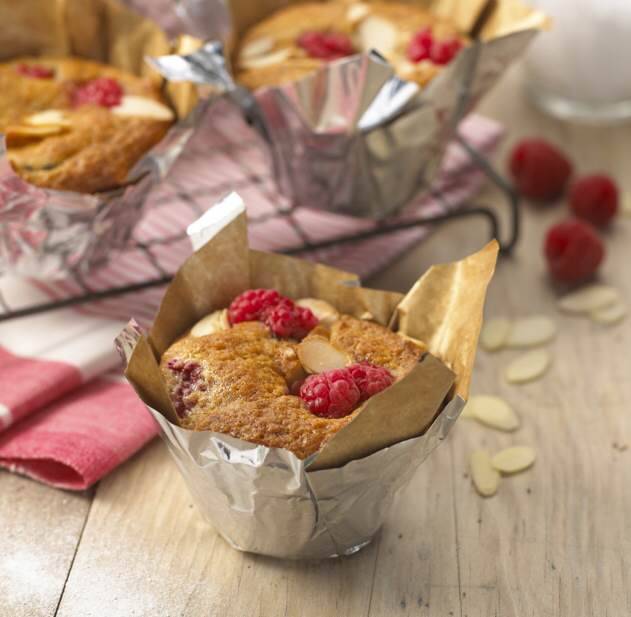 Makes 12
Ingredients
60g butter
200g plain flour
2 tsp baking powder
½ tsp bicarbonate of soda
150g caster sugar
Pinch of salt
120ml of milk
1 large egg
150g raspberries
Flaked almonds to taste
Cooking time
15 minutes to prepare, 25 minutes in the oven
How to make it
Preheat the oven to Mark 6/ 200 degrees Celsius

Melt the butter in the microwave, and set it aside to cool. In a large bowl, stir together the flour, the baking powder, the bicarb, sugar, and salt. In a measuring jug, beat together the milk, the egg and the melted butter. Pour into the dry ingredients, and mix until combined. 
Fold in the raspberries, but don't mix them to much, or the mixture will turn pink.
Line a muffin tray with 15cm squares Bacofoil lined parchment. Then, spoon the mixture into the tin
, sprinkle with flaked almonds. Bake for 25 mins.
Cool in the tin for 5 mins before cooking completely on a wire rack.