Liven up your lunchbox this National Sandwich Week with these tasty (and healthy) creations…
The humble sandwich is a true cornerstone of the British diet and we consume a whopping 11.5 billion of them here in the UK each year.
When it comes to nutritional value, sandwiches have earned themselves a bit of a bad rep, but is this fair? Is it possible to create a healthy sandwich?
DAD.info asked a few of the personal trainers at DW Fitness for their opinion, and they threw a few healthy sandwich recipes in for good measure…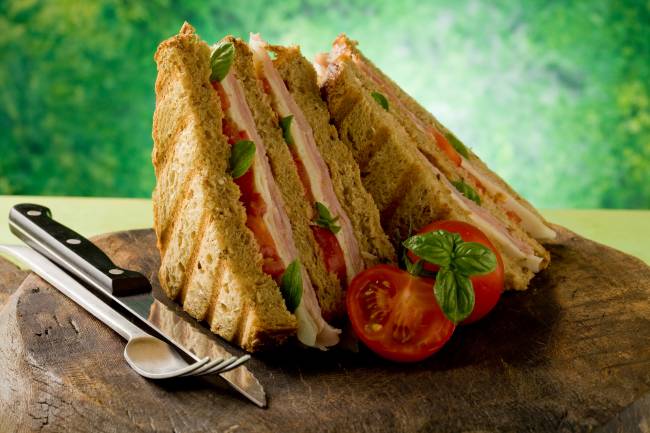 Which is the healthiest type of bread?
A sandwich without bread… well it wouldn't be a sandwich, would it? That said, it's the bread that is largely to blame for the humble butty's dubious reputation in health and fitness circles.
As personal trainer Carly Tierney explains, the type of bread you choose for your sandwich can make all the difference.
"When it comes to choosing bread, my advice is to look for 100% whole grains with a short ingredients list," she says.
"The first ingredient listed on the label will indicate how healthy it is. If it contains wheat flour or enriched bleached flour, this would imply that white flour was used, which should be avoided. If it contains whole wheat flour, you know it's the healthiest choice."
Which spreads are healthiest?
While the obvious choice would be to opt for one of the many popular low-fat spreads on the market, they may not be as healthy as you think.
Although low-fat alternatives to butter can help to lower cholesterol, studies have shown that using butter is no worse when it comes to combating heart disease and strokes.
However, Carly has suggested that you don't actually need either. Not if you're able to think outside the box, at least.
"We ultimately use spreads to add moisture – so why not try homemade guacamole, hummus or greek yoghurt instead? All much healthier options."
Which sandwich fillings should be avoided?
As high-protein alternatives to meat – such as halloumi – sweep the nation, it seems that we have more choice than ever when it comes to healthy sandwich fillings.
While this trendy Cypriot cheese has clear health benefits, our experts urge caution.
Carly says, "Halloumi is a great source of protein. However, unlike meat and fish, it does have a high fat content, some of which is saturated, so it's OK for a treat, but don't tuck in too often."
Meanwhile, Eddy believes we shouldn't forget ingredients closer to home that still provide the protein source you crave.
"Halloumi may be the latest 'new' superfood to hit the UK, but what about the humble egg? Each one of those contains 27g of protein – plus they're much cheaper and easier to source," he commented.
Three Healthy Sandwich Recipes
So now it's time to highlight a few healthy sandwich ideas that will pack a protein punch and provide enough carbohydrates to fuel your workout, without forcing you to consume a load of calories.
Carly's Mexican Fuel Booster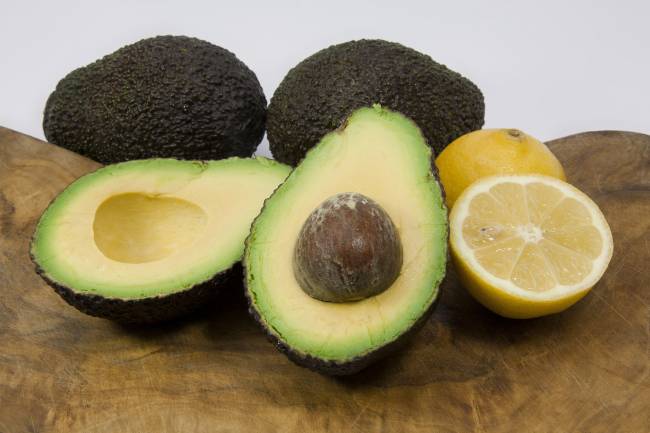 Ingredients
Whole wheat bread
A mix of veggies (cucumber, onion, tomato, peppers etc.)
Cooked black beans
Greek yoghurt
Avocado
The health benefits
Black beans are a really under-appreciated food. Not only are they full of protein and fibre, they're also said to ward off diseases such as cancer. Avocado is a great source of those healthy fats you've heard so much about.
Eddy's Banana and Peanut Butter Sandwich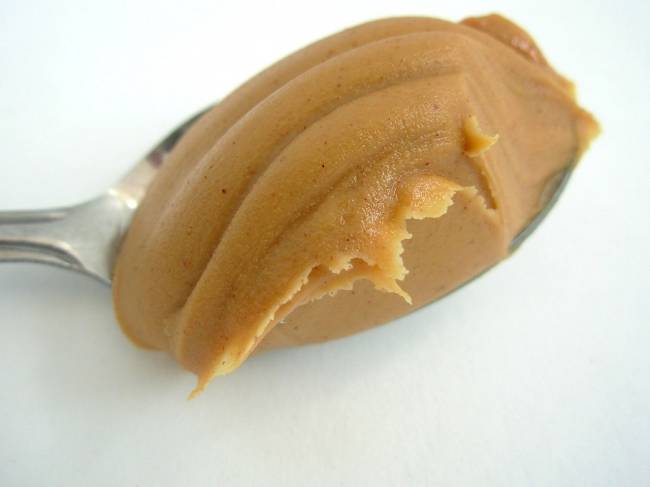 Ingredients
Brown bread
A banana
Peanut butter (unsalted)
A very thin layer of honey
The health benefits
Bananas are full of potassium, which has been tentatively linked with reducing the risk of strokes. Peanut butter is another food that has grown in popularity of late, and is particularly good at breakfast time. It's a fantastic source of protein, but make sure it's natural – some brands cram loads of sugar into their peanut butter.
Protein Powerhouse with a Kick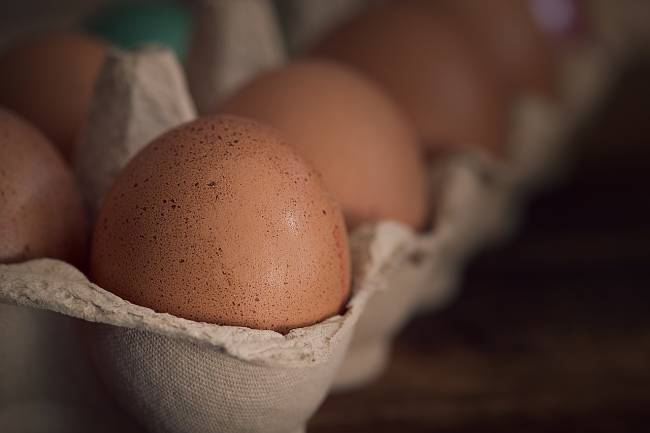 Ingredients
Brown bread
One or two free-range boiled eggs (chopped up)
A mixture of spinach, rocket and lettuce
Grated carrot
Low-fat chilli sauce or a sprinkling of chives
The health benefits
If you're looking for a protein boost, you simply cannot go wrong with eggs. They're full of high-quality protein and essential amino acids. You can find out more about their health benefits here.
We've created a mixture of greens in this sandwich, and with good reason. Spinach is billed as a "superfood", as it provides protein and a host of vitamins, including A, C, E and K. Lettuce will add some extra crunch to your sandwich, while the rocket will give it a subtle, peppery taste. The grated carrot – a fantastic source of antioxidants – will also offer some crunch and texture.
You should finish your sandwich off depending on your own personal taste preferences. A lot of people like their eggs to have a kick, so why not add some habanero or pepper-based sauce? Warning! Always read the label before buying condiments, as you could end up with a sauce that is packed with salt and sugar. Try to stay as natural as you can. Alternatively, you can sprinkle on some chives, which will complement the eggs perfectly. Enjoy!
British Sandwich Week runs from 8th to 14th May. For more sarnie trivia and events, head to britishsandwichweek.com