Beards have never been cooler, so save yourself some valuable shaving time and start growing that face fuzz. London's favoured beard maestro, Brendan Murdock of Murdock, shares his five-step plan for achieving and coiffing your dream chin bush…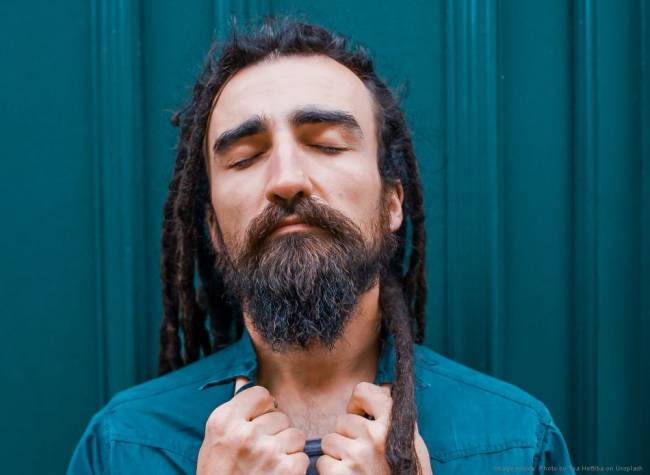 1. Start afresh
"If you're looking to start growing a new beard, be sure to start from nothing. Set aside some time and have a proper shave so that the skin is fresh and well treated. This will minimise any early signs of irritation or underlying skin problems."
2. Be persistent
"The beard may be itchy for the first two weeks or even up to the first month and a half. Products such a beard moisturiser can be used to combat this, but the main thing to remember is that the itchiness will eventually leave. You realistically want to grow the beard for about three months before you can appreciate its full potential and the true fullness."
3. Find a shape that suits you
"Different shapes suit different beards. There are charts all over the internet that you can look up for comparisons. Ideally though, you could pop into your local Murdock branch and get some professional advice. Once you've decided where you want to go with the beard, stick to it. There's always the temptation caused by beard envy to hack away and try something that really just looks better on your mate."
4 Play to your strengths
"If your beard is patchy in areas you can work with this. Incorporate this into shapes with your barber, or even exaggerate patchy spots by using a razor and shaving into the beard (i.e. low cheek lines or a high neck line). Avoid extravagant shapes, as they will be difficult to re-create at home yourself."
5 Take pride in your beard
"Be sure to use beard shampoo and conditioners. A well-groomed beard is second to none when combed or brushed through – leaving no knots and a healthy shine. For regular care, pop in to see your barber every couple of weeks for a check-up and to help reach those tricky areas. Beard trims can range from £16 -£45 so if you're in the mood, book an appointment to treat yourself and your beard."
Take a look at how best to maintain your manly face mane (beard), with the help of a razor, some clippers, assorted hygiene products and an iron will.
Essential care for your beard…
Nourish
Combat brittle hair and let your strands glisten like a beard of sunshine with Murdock Beard Moisturiser. Easily absorbed, aloe vera and menthol moisturise and refresh. A bottle will last for ages, just rub a little between your hands then run through your beard, possibly with a self-satisfied 'I grew this' look on your face.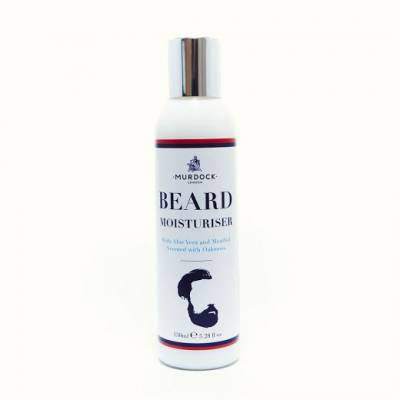 Scent and soothe
Your beard spends a lot of its time near your nose, so you should make sure it smells nice. Blending organic Moroccan argan oil with a blend of invigorating and heady natural scents, the First Olympian Beard Oil Sample Collection is the perfect starting point to find your signature beard scent. Combining cologne, conditioner and softener in one, your beard will look healthy and luxuriant, while nourishing the skin beneath. You can feel good about your purchase too, as 5% of bottle sales go to The National Autistic Society.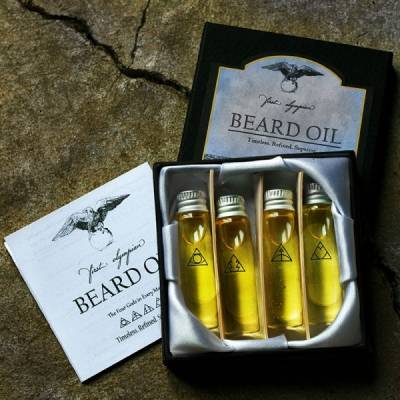 Cleanse and exfoliate
Just like you shampoo your hair, regular washing of your beard is vital too. Mr Natty Face Forest Soap combines a face cleanser and beard shampoo in one. An all-natural soap with rosemary, natural peppermint oil and shea butter will exfoliate the skin beneath the strands and restore shine to the hair.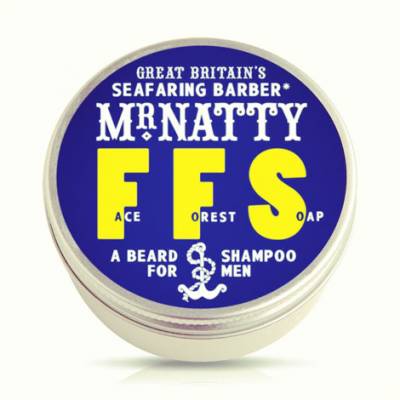 Look sharp
A beard comb is vital for keeping those hairs in running order, and this handsome little number will do just the trick. With short, strong rounded teeth, this Baxter of California Beard Comb will help tackle even the curliest hairs without any uncomfortable tugging. If you feel so inclined, leave it poking out your shirt or jacket pocket when not in use. The hipsters always seem to like that!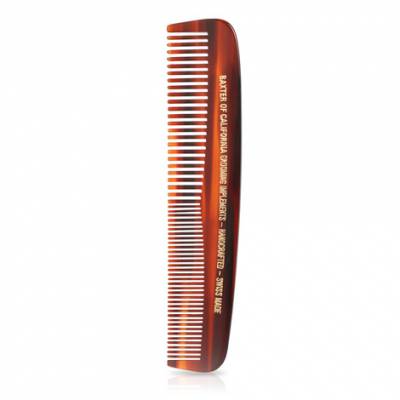 Trim down
Full and bushy isn't for all of us, so if you prefer to keep your facial hair a little shorter, a good beard trimmer is a must. The Remington Vacuum Beard & Grooming Kit will make light work of your tidying. With 60 minutes between charging, super sharp titanium blades and a surprisingly powerful built-in vacuum to hoover up those stray hairs, it's the perfect time saver during the morning rush.