More than two fifths of motorists believe they would not be prosecuted if they were caught texting behind the wheel, according to research from What Car? magazine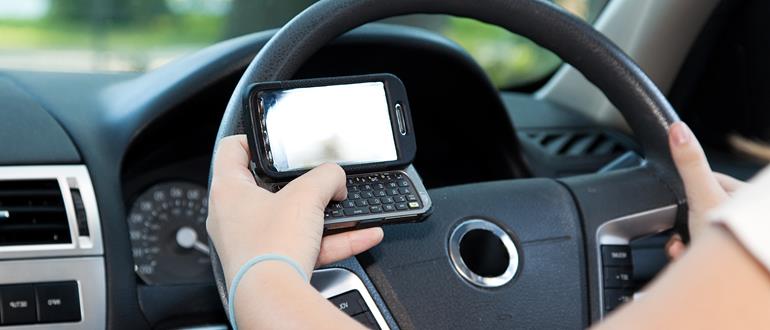 That's just the highlight of results that show many UK drivers know shockingly little about what they are and aren't allowed to do on the roads.
Half of respondents didn't realise that eating or drinking at the wheel could lead to a penalty if the driver is deemed not to be in full control of the vehicle, while nearly seven in ten had no idea that towing a caravan or trailer without the correct additional B+E entitlement on their licence could land them in hot water.
Worryingly, one driver thought that they could get away with running one red light before being prosecuted.
It's not all bad news though, with all but a tiny minority acknowledging that having the wrong type of child restraint in the car could result in a fine, or worse.
"By simply being aware of basic motoring law, motorists can avoid several driving errors that could ruin a long weekend away," explained What Car? editor Jim Holder. "More importantly, reserving such things as eating and drinking for breaks in the journey will mean that the risks to your passengers and other road users are minimised.
"With in-car gadgets, kids in the back of the car and traffic jams all providing distractions for the driver, it's important that the focus of the driver is kept on the road. Some simple common sense precautions will ensure you and your passengers stay safe and happy this bank holiday."
DAD.info adds that those travelling outside of the UK also need to be aware of the laws abroad. Most European countries insist on hi-vis vests and warning triangles being in the car, along with spare light bulbs. France even requires each driver to carry a breathalyser with them.