If you don't look after it, you'll pay the price. Phil Huff finds out just how much…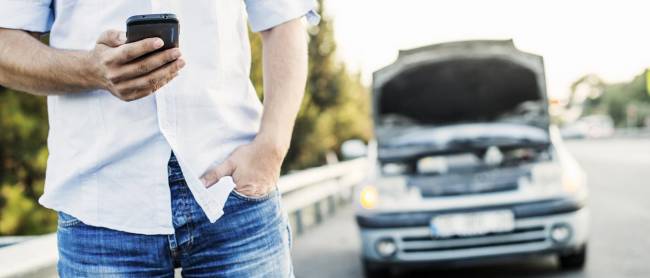 It's all very well buying a shiny new car with its warranty and, quite frequently, a service plan. However, many people skip over vital servicing in a bid to save money or believing that a modern car doesn't need looking after like cars of old.
To a degree, that's true. There's no longer the need to get a car looked at every 3,000 miles, as was the case on some models of the 80s, but modern cars are built with much tighter tolerances which makes servicing even more critical.
For most, that now means a single trip to the garage each year. By doing that, you'll keep your warranty intact – it's a requirement on all warranties that the service schedule is followed. However, if you're feeling the pinch then you'll be happy to know that you no longer need to go to a main dealer, with any correctly qualified garage able to work on your car without affecting the guarantee, just so long as genuine manufacturer parts are used. Double check though, as one single mistake in either training or parts used could invalidate years of backup on your car.
Once a car starts getting a little older, many start to overlook the service requirements. That's probably forgivable on a £300 banger, but even a ten year old Focus really needs an occasional glance by a mechanic.
Nearly one in five UK motorists admit to driving their car despite knowing it needs repairs because they can't afford the bill, says research by car maintenance service, motoreasy, with the younger generation skipping most work.
Those in the north west are most diligent, with more than 85% of drivers ensuring work on their cars is completed, but the East fares badly – 20.69% of drivers skip maintenance in order to save money. Warning lights – especially when intermittent – are frequently ignored, which often leads to costly repairs.
"Drivers are clearly prioritising other commitments if faults occur between annual MoT tests," said Duncan McClure Fisher of motoreasy. "Naturally, that comes with a risk – especially if it relates to safety-critical items like brakes, steering, power and visibility. That is a risk to all road users, not just the faulty vehicle and its occupants."
Skipping essential maintenance might save some money in the short term, and if the car is going off to find a new home then it's understandable, if undesirable, to skimp in a few areas, but cars are ultimately complex pieces of equipment that need checking, tweaking and refining every now and then. Avoid doing so and you'll eventually wind up with a far larger bill.
The same is true of consumable items on a car; more than a quarter of people admit to not checking their tyre pressures regularly. Worryingly, 7% of respondents to an AA Tyres survey said they had never checked their tyres. That compares with 56% who had checked their screenwash levels, while 47% had checked for damage on their car.
In 2015, almost a third (32.6%) of accidents in the UK in which vehicle defects were a contributory factor were due to under inflated, defective or illegal tyres – including 112 serious accidents and 14 fatalities.
"It doesn't take much misuse of brand new tyres to go from safe to dangerous," explained Mark Shankland, Managing Director of AA Tyres. "Checking tyre pressures is the bread and butter of car management, so it's surprising that over a quarter of UK drivers have failed to do this recently. Sadly the accident figures bear out just how important it is to keep tyres correctly inflated – and just how quickly failing to do so can result in tragedy."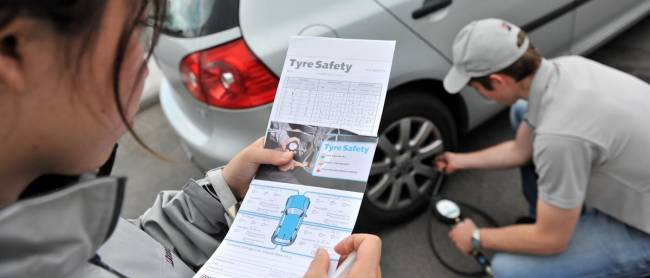 Checking tyre pressures and condition takes just a couple of minutes and will undoubtedly save money as low pressures lead to increased resistance, and that means more fuel is being used to push the car along.
First of all, find the right tyre pressures – these are likely to be listed in your manual or on a panel attached to the driver's door or surround. Ensure the car is parked on reasonably flat ground and hasn't been driven for a couple of hours. This makes sure that the tyres are cold – air expands as it gets hot, so recently used tyres will give a reading that could be significantly higher than the reality. Attach a tyre pressure gauge – a supermarket or garage machine will do the trick if it's digital – and compare the readings. If they're low, fill them up!
At the same time, take a look around the tyre for damage – a cut or bulge in the sidewall (and don't forget to check the inside tyre wall) could lead to a terrifying blow out. Just running your hands around the tyre will suffice, but if there's any doubt then pop down to a suitable garage and ask them to take a look.
---
Motoring powered by FrontSeatDriver.co.uk.