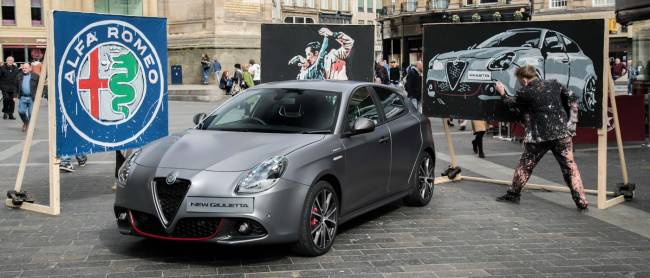 "If you've got a passion then you've got something to get out of bed for. It makes you feel good, it makes you feel happy and it also spreads that passion you've got to other people."
That's what one person answered when Alfa Romeo asked what passions drive the people of Newcastle.
Using the revised Giulietta, Alfa Romeo created a social experiment to inspire people to embrace a passion in their lives, following research that found that 88% of people with a passion felt happier and healthier.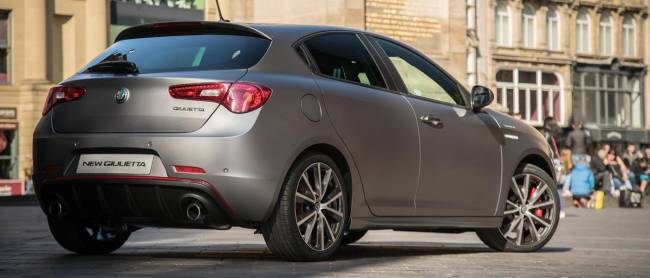 Filmed on the streets of Newcastle, with renowned speed artist Jon Hicks capturing the responses of participants on canvas, the experiment highlighted the importance of making time for your passion and pursuing it.
"I love my music; it's amazing the effect it has on people", said one. "You start playing your guitar, you sing some songs, someone loves it and someone has a moment – it's great."
People also spoke of the happiness they get from sharing their passions, be that music, dancing, sport or just walking with others.
Speed artist Jon Hicks, who has been perfecting his ability to create striking artwork in a matter of minutes, said of his passion for painting: "You don't want to look back and think 'I didn't do it'. It doesn't matter if it's something that other people consider pedestrian. If you can find the time to pursue your passion, however you do that, then it's a liberation in life."
"For Alfa Romeo, a car brand associated with passion, the new Giulietta embodies our belief that passion truly helps make us the best we can be," explained Naz Jamil, marketing manager for Alfa Romeo UK. "This social experiment was a perfect opportunity to share our passion with the hope to inspire people to find and follow their passions."
---
Motoring powered by FrontSeatDriver.co.uk