Your car can now read your children a bedtime story…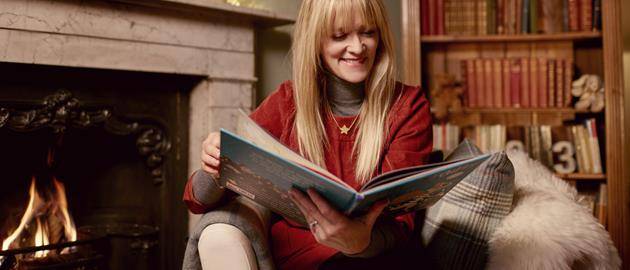 Radio and television presenter Edith Bowman has narrated a series of children's books for Vauxhall, launching Backseat Bedtime.
As parents face long journeys around the country over the Christmas period, Vauxhall's OnStar technology can be used to stream a bedtime story to your children as you concentrate on driving.
The three stories available – Shifty McGifty and Slippery Sam, Shifty McGifty and Slippery Sam: The Cat Burglar and Hubble Bubble Granny Trouble – from author Tracey Corderoy and publishers Nosy Crow follow the exploits of two robber dogs who turn good, and a very peculiar granny.
As three quarters of parents say they find these long car journeys stressful, with the majority also saying they find it hard to keep their little ones amused, using Vauxhall's on-board digital assistant to keep them occupied could well lead to an even merrier Christmas.
"Reading or listening to stories has always been something I've done with my kids from a very early age, both at home or on our travels," said Bowman. "It's one of my favourite things to do as a parent, so being a bedtime storyteller was a dream for me. The idea is brilliant, using that time when kids are stuck in the car to entertain them, help them get some rest and give parents some peace!"
"Vauxhall OnStar is a personal assistant available across our vehicle range," explains Sara Nicholson, OnStar program lead for Europe. "It offers Wi-Fi capability for up to seven devices, vehicle diagnostics to your phone, stolen vehicle assistance, automatic crash response and more. Technology needs to enhance our customers everyday lives and for us at Vauxhall, the little things like quiet, hassle-free car journeys with young children are worth every penny."