Bridgestone has big dreams, explains Phil Huff, and it wants you to have them too…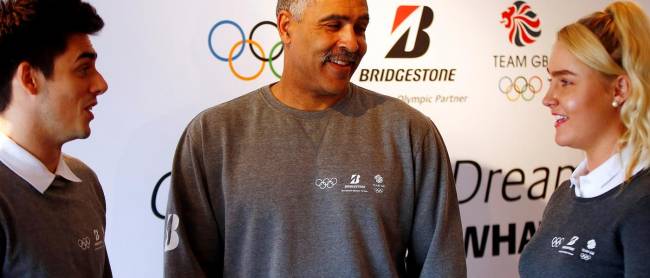 Bridgestone has extended its portfolio of round items in a coup for the business, courtesy of the famous Olympic rings and a new status as official International Olympic Committee Partner until 2024.
The company launched a motivational 'Chase Your Dream, No Matter What' campaign with the help of double Olympic decathlon gold medallist Daley Thompson, Rio gold medallist diver Chris Mears and golfer Charley Hull.
The motivational campaign aims to encourage people of all ages, abilities and passions to find the strength to chase their dream and overcome the obstacles they face on life's journey.
The company is now planning a series of grassroots events across the UK to bring the theme to life, with the three athletes overcoming adversity of their own to get to the top of their own respective sports.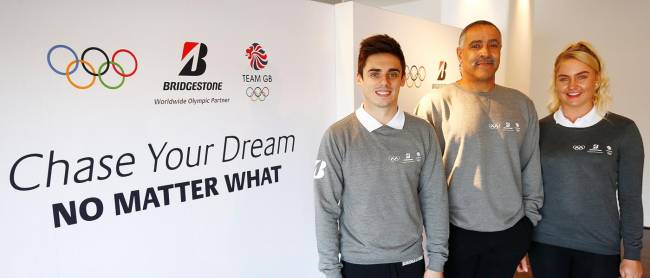 "My upbringing and sporting career have taught me that if I work hard enough and remain focused, then I can achieve my goals," said Daley Thompson. "I would like to think that I'm a living testament to the Chase Your Dream, No Matter What philosophy."
"Our Chase Your Dream, No Matter What campaign aims to inspire people everywhere, whatever their background to find the strength to chase their dreams and overcome any obstacles they face on life's journey," added Robin Shaw, Bridgestone's European managing director. "Whatever challenges you face, we believe our role is to keep everyone safe and on track until you safely reach your destination. Our ambassadors are sharing their stories to help everyday people chase their dreams, no matter what."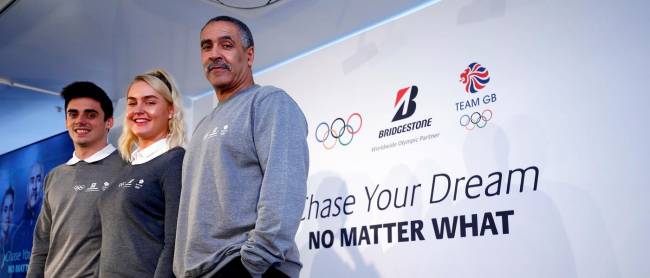 British Olympic Association CEO, Bill Sweeney is also delighted that Bridgestone has become a worldwide Olympic partner and proud to support the Chase Your Dream, No Matter What campaign: "As we start a new Olympic cycle it's an exciting opportunity to collaborate with the new Worldwide Olympic Partners. Bridgestone is a globally recognised and successful brand and we are excited and proud to work together on their Chase Your Dream, No Matter What campaign. Our role in helping the nation's best Olympic athletes realise their dreams resonates with so many of the stories around the Olympic Games as athletes strive to reach their personal goals and provide inspiration for anyone with their own goals and aspirations."
A series of events will make up the 2017 Chase Your Dream, No Matter What calendar. Bridgestone has partnered at international, national and grassroots levels to inspire golf enthusiasts, amateur and professional players to chase their dream, no matter what. There'll be a national grassroots trophy for amateur golfers, while three grassroots events, each one hosted by one of Bridgestone's ambassadors, will take place during 2017 to inspire people from all over the UK to overcome their own obstacles.
Daley Thompson's event will be an athletics-based challenge, Chris Mears' will offer diving with a twist and Charley Hull will host a golfing experience.
---
Motoring powered by FrontSeatDriver.co.uk.