Olympic rings are joined by rubber rings.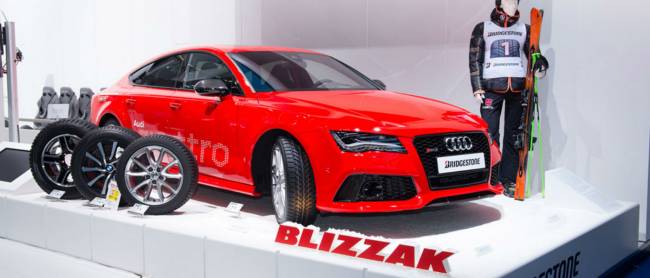 Bridgestone is supplying each of the official Winter Olympic cars with winter tyres, to ensure they make their way safely around PyeongChang, South Korea.
Industry-leading Blizzak tyres will be fitted to the entire fleet of vehicles supporting the International Olympic Committee, with conditions in South Korea expected to demonstrate clearly the benefits of having the right tyre at the right time. Engineered with specialized rubber compounds that remain flexible as temperatures drop, Bridgestone's Blizzak winter tyres provide strong traction in snowy, icy and slushy conditions, helping ensure every vehicle arrives at its destination safely.
"As we count down to the Olympic Winter Games PyeongChang 2018, Bridgestone is proud to further demonstrate our commitment to the Olympic Movement, to the world's greatest athletes, and to improving the way people move, live, work and play as aligned with the company's 'Our Way to Serve' commitment," said Asahiko Nishiyama, executive vice president and executive officer, Bridgestone Corporation. "These Games also mark another important step forward in strengthening the Bridgestone brand on the global stage. We look forward to showcasing our high-performing products and services, growing our business in South Korea and engaging our 143,000 teammates worldwide while sharing our 'Chase Your Dream' message that empowers people everywhere to persevere in pursuit of their dreams."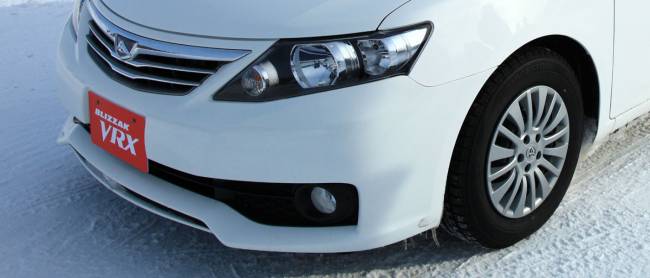 Using the Chase Your Dream message, Bridgestone is reminding visitors to South Korea of its programme that supports more than 100 athletes in various sports around the world. This includes more than 50 Olympic and Paralympic heroes and hopefuls across 10 countries, who work as ambassadors to serve as the face of Bridgestone activities.
The Bridgestone supported athletes currently training to compete at the Olympic and Paralympic Winter Games include Nathan Chen (USA, figure skating), Maciej Kot (Poland, ski jumping), Elana Meyers Taylor (USA, bobsled), Amy Purdy and Evan Strong (USA, para-snowboarding), and Pierre Vaultier (France, snowboard cross). Smile Japan, the Japanese women's national ice hockey team, is also supported by the tyre manufacturer, and even includes a Bridgestone employee on its roster.
---
Motoring powered by FrontSeatDriver.co.uk.