Where is it written, that man should know about motors? Long gone are the days where a weekend involved waxing and tuning up an old banger on your driveway yet somehow, who knows why, that residual feeling that I should just know about cars lingers.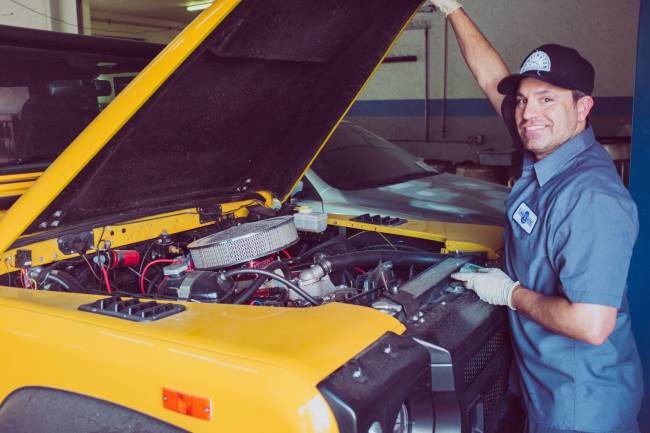 Full disclosure: this is not me, but a stock image of someone far more mechanically minded!
Yes, I do know how to open the bonnet, I can top up the anti-freeze or add some windscreen wiper fluid but after that I call the garage. New research commissioned by YesAuto shows that I'm not alone. Adults are more likely to find buying a car more stressful than starting a new job, taking an exam, or managing deadlines at work. With lack of car knowledge, half of UK adults are baffled by their motors!
Tyre Check
A study of 2,000 British drivers revealed 44 per cent find cars 'confusing', with a quarter having no idea how to check the tread depth on their tyres.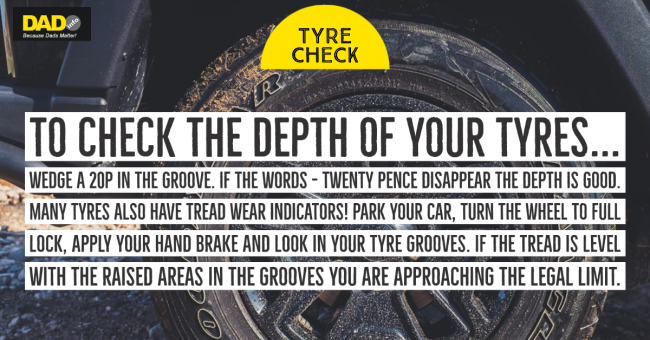 Dipsticks
24 per cent could not confidently locate the dipstick. Further revealing that one in 10 are puzzled about how many miles per gallon their car can do and a further three in 10 wouldn't know how to pump up their tyres – let alone know how much pressure they need in the first place.
Stuart Palombo, UK Business Director at YesAuto, said: "We're not all 'petrol heads' – but that shouldn't make buying a car harder, or more strenuous. At YesAuto we know buying a car is a significant investment for many people and that purchasing a car has often been a long and exhausting process especially when features can be confusing".
Jargon
I'm not a dipstick, but I'm not sure anyone ever really taught me about cars, and there is a lot of jargon! The study also reveals that over half of Brits (53%) find the car buying process stressful. They don't know what questions to ask, how much things should cost or what they even need in the first place. In fact, drivers would be more fussed about the colour of the car or size of the boot rather than the spec of their new set of wheels. This bewilderment when choosing a new car means the average driver spends nearly two weeks looking for a new car due to the lack of knowledge when looks at new car features and also where to find the answers.
Stuart Palombo added: "It's evident that it's not just the car itself that is confusing for drivers, but the buying of a car as well. Again, it's one of those things where you know you need a car, but until somebody actually shows you what's available and the choice out there, you may not know what you really needed until then. The YesAuto website is designed to help make the car buying process more enjoyable and less confusing but once a car has been purchased they have a growing database of videos and articles from experts and real users which can teach potential car buyers everything they need to know about owning their car".
Looks like a plan, so if you catch me on my street with the bonnet up and glued to You Tube you'll know why…
About YesAuto
YesAuto, the new revolutionary way to finding the cars that suit any buyer, is a website and app that connects buyers with dealers through its innovative smart technology to make car buying simpler, more transparent, and enjoyable. YesAuto customers are given full control when it comes to selecting and choosing the right car for them. The site uses clever tools, abundant user and expert content to help find the car that suits their specific needs, alongside a customer rating system allows people to see what other drivers think in order for car buying to be as seamless as possible.