It's a month since the driving test changed, something most of us won't actually be aware of. Once you've passed your test, it becomes an irrelevance, a piece of history that you probably try to forget.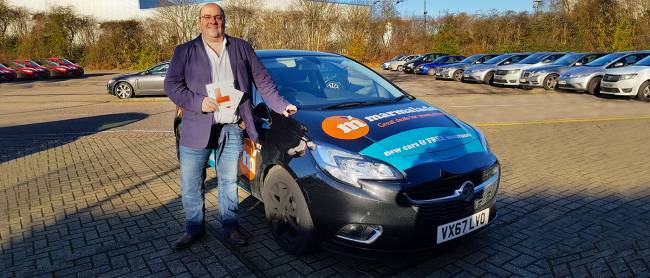 I'd certainly like to forget it. I failed my first test and, as I glanced in the mirror and saw the dreaded 'X' in a box on the examiners sheet, I gave up and gathered a larger collection of crosses.
A fortnight later I was in Kettering, and passed with flying colours. I've not touched my bike since, converting instantly to being a 'car guy' to the extent that it's now my living. And, to blow my own trumpet just a little more, I've not had a single speeding penalty.
Last month the driving test changed, as it has done repeatedly since I took mine. Theory tests were first, hazard perception tests were added, car knowledge was tested, and independent driving became a thing. Now there's changes to the maneuvers required, and the independent driving section includes the use of satellite navigation.
I was challenged by young driver insurance specialist Marmalade to take the new test, and see just what young drivers are facing these days. As confident as I am, the prospect of failing filled me with dread; how would I be able to maintain my professional persona if I couldn't do what a 17-year-old is expected to do but, with 23 years driving experience behind me, I felt it was worth the risk. Time to read up on what's changed.
The independent driving section has now been extended from 10 minutes to around 20 minutes, and that's roughly half the length of the test. The driver is expected to follow sat-nav instructions, and is more or less left to their own devices to test their ability to drive safely and independently. The route is set by the examiner, so knowledge of actually using an unfamiliar system isn't required, and taking a wrong turn or misunderstanding a direction isn't a driving fault.
Reversing around a corner and performing a three-point turn are gone, leaving four tests – parallel parking, bay parking nose in or backwards, and pulling up against the kerb on the right-hand side of the road before reversing a couple of car lengths.
I'm introduced to my examiner for the day, Lew Whittaker, who explains what we'll be doing on the mean streets of Peterborough. It's local to me, so I think I know the roads well enough, but we soon venture to parts of hood that I've never been to in our Vauxhall Corsa. Marmalade's PR sits in the car with us, keen to see what's new herself, and the mood is generally light with plenty of chat.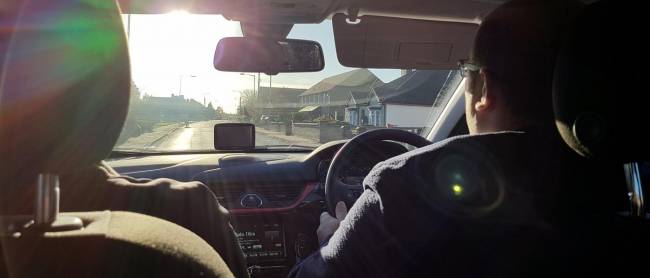 Lew asks me a couple of questions about the car – how to operate the horn and windscreen wash, which I demonstrate, before getting me to perform all four of the maneuvers. Normally a student would be expected to complete just one of them, but I'm being stretched.
Each manoeuvre is completed without a problem, fortunately, but it did lead to a discussion on techniques. Impressively, there's a lot of leeway for students which should remove some pressure. For example, when reversing into a space I was taking a narrow line, turning tightly by 90 degrees to make the move, but I could have quite happily used all of the road and even the parking area across the road to line up and reverse back in a straight line – assuming the road was clear, of course.
After an hour or so of exploring Peterborough, we returned to Marmalade. The pressure was off, although as there were no consequences should I fail there was little pressure anyway. That said, having somebody alongside supervising your driving for the first time in 23 years adds a degree of stress.
Chatting throughout the test to both Lew and Marmalade's rep, I hoped I might distract from any errors I make. My plan didn't work and Lew started highlighting some issues. I wasn't looking around quite enough, although I argued that one and said I wasn't obviously looking around. He lets that go. This is looking good.
Then he hits me with the slight speed infraction. Seemingly doing 43mph in a 30mph limit isn't acceptable, and I would have failed the test. I didn't even see the 30 limit, which concerned me slightly, but I went back later to check and the signs were there. I'll blame distraction from the rear seat…
Despite the less than optimum result, the experience proved that the new test is a sensible change. There are arguments from some about pulling across the road and stopping on the 'wrong' side, but I've done that far more frequently over the last 20 years or so than I have reversed around a corner.
It's not perfect though. There's still no motorway testing (although that could be tricky in some rural areas) and the non-stop development of technology is going to mean more changes sooner rather than later, but for now it feels perfectly fit for purpose.
And, assuming compulsory retesting of drivers is off the menu, perhaps it's worth us all having a closer look at our own driving a little more often.
---
Motoring powered by FrontSeatDriver.co.uk.