Your precious one has applied for and received their provisional driving licence, but what does that mean for parents?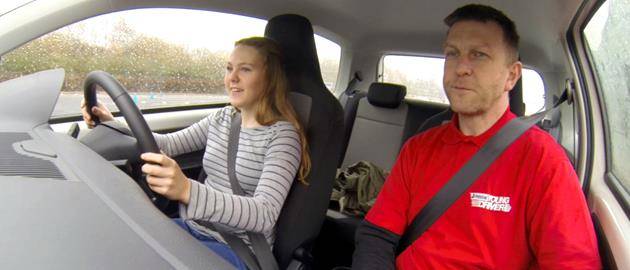 Here's a handy guide to let you know what you and your child need to do, and what's important to know.
Having a provisional licence doesn't mean you can legally drive. If you want to head out onto the road, there are a few things you need to know
Going it Alone
It sounds obvious, but a learner driver can't go out on the road alone. They will need to be accompanied by a person who is at least 21 years old and has had a full driving licence for at least three years. That usually means a driving instructor or Mum or Dad, but could include relatives or friends too.
While out with you, your supervising driver will need to ensure they comply with all driving laws which, importantly, even means avoiding using a mobile phone – yes, that includes when they're in the passenger seat! They also can't take any payment for their time unless they're a qualified instructor.
The Car
As Long as the car is safe and legal, there shouldn't be much of an issue here. It needs a valid MOT, assuming it's more than three years old, and should be properly registered and taxed. It's probably wise to have the vehicle serviced before heading out, as it's likely to be treated a little less gently than normal.
Pay particular attention to the tyres – if they're below the minimum legal required tread depth of 1.6mm then get them changed quickly.
You'll also need to display an L plate (or D plate in Wales) on both the front and rear of the car. There are various sorts that stick on, are magnetic, or even tie to bumpers and the like, so there'll be some suitable at your local motoring store.
Insurance
Insuring a learner driver is, sadly, never cheap. It's also not necessarily that easy if they're chopping and changing between cars, but mostly they'll be sticking to one car – yours. For that reason you'll need to ensure that your insurance company knows all about your new driver – call them and let them know what you want to do and they'll come back with a price and any restrictions, such as requiring the supervising driver to be over 30. Assuming everybody is happy, pay the price and then hit the road.
Some lucky learners have their own car and, with it, insurance. That will usually cover any supervising driver, meaning there's no need for extra cover, but take a look at the policy before going out on the road, as there may well be limits and restrictions. If you overlook something, it's your fault and you get the fine and penalty points.
There is a little used third way. Some companies provide exclusive learner cover that sits on top of normal car insurance, and that can cover the learner driver in any car rather than a specific car. There's a hefty monthly charge, but it might just be worth it to keep your own no claims bonus healthy.
The Drive
If you've got this far and it's all looking good, then it's time for you both to head out onto the highway. Plan a route, and for those first few drives try to avoid anything unnecessarily complicated – narrow streets, complex and busy roundabouts and difficult junctions, for example.
Learning to drive isn't as scary as it looks, for driver or supervisor, but it can get a bit tense, so stay relaxed and enjoy the ride.
---
Motoring powered by FrontSeatDriver.co.uk