Peugeot has revealed the first renderings of its next hot hatch, although scorching might be a better word…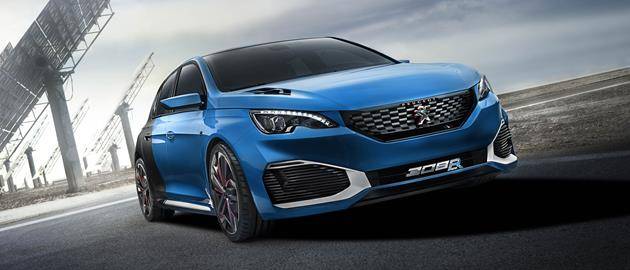 Based around the dependable 308 hatchback, Peugeot's Sport division has placed a plug-in hybrid power train under the skin to create a family hatchback with 500bhp and truly extraordinary performance.
Combined with four-wheel drive, Peugeot suggest that the 308 R HYbrid will be able to accelerate from a standstill to 62mph in just four seconds, yet will use the hybrid system to return an official emissions figure of 70g/km of CO2 – that means there'll be no car tax to pay!
Inspired by the 308 R, the HYbrid sits wider than the normal car, with expressive louvres on the bonnet and sharp edges combined with sleek surfaces in its bumper.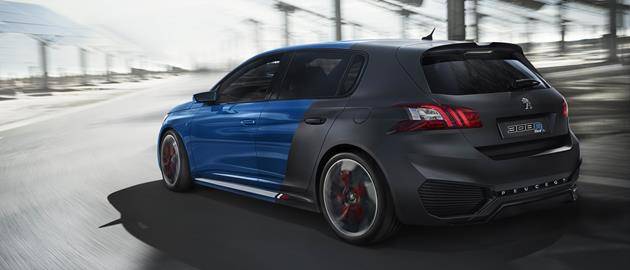 The grille features a unique chequered pattern while side scoops are home to the sequential LED indicators. The central scoop sports the 308 R HYbrid signature.
At the rear, the Peugeot is rather understated, with a narrow spoiler at the top of the boot lid and twin air scoops lower down to keep the battery temperature down. The lower section is embellished with a touch of white.
Under the bonnet lies a four-cylinder 1.6-litre 270hp petrol engine, plus two electric motors – each producing 115hp – mounted one on each axle. The front one is linked to the six-speed gearbox.
"If we were able to reach this kind of performance on a C-segment, it is all down to our passion for a challenge and our desire for excellence," says Jean-Philippe Delaire, Peugeot Sport's head of development. "Peugeot 308 R HYbrid is part of a very select club of cars reaching 0-62mph in four seconds."