Youngsters are getting another chance to improve their driving skills while having a cracking day out, thanks to Ford…
Ford's free training programme for young drivers is returning for a third year.
Ford has teamed up with AA Drive Tech and the Royal Society for the Prevention of Accidents (RoSPA) to provide sessions that show young drivers how they might recover from a slide, emergency braking techniques, and how to scan the road ahead for trouble.
Those taking part can also experience (in a closed and controlled environment) the effects of using a mobile phone.
A special 'drink-drive' suit is also used to demonstrate the dangers of alcohol and driving.
"Our Driving Skills for Life programme has been running in the UK for three years now – we're proud that it helps young drivers gain experience behind the wheel in a safe and fun environment and demonstrates the dangers of things such as inappropriate mobile phone use and drink-driving." Said Andy Barratt, chairman and managing director of Ford of Britain. "Ford recognises that young drivers are statistically more at risk than any other group and our global DSFL programme aims to help address this."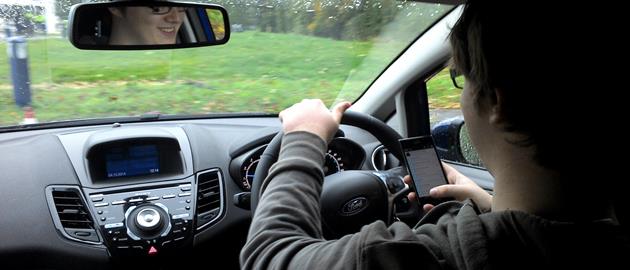 Ben Collins, racing driver and former Top Gear "Stig" said "The Ford DSFL programme is awesome. Those first few years on the road are extremely formative so it's a great time to soak up more information. Ford's training has lots of fun activities around driving better and more safely. It's vital stuff that could significantly reduce your chances of crashing, so it's well worth doing."
Last year DAD.info sent young driver Anthony on the course, and the 20-year old university student thought it was a fascinating and educational, but defiantly not boring, day out.
Young drivers wishing to experience a bit of motoring drama while also learning new skills can register for a free place on the programme at forddsfl.co.uk. Sessions will be taking place at London's Excel Exhibition Centre on the 20th, 21st and 22nd November, ahead of National Road Safety Week (23-27th November.)