If you're a pop star and want to learn to drive, there's seemingly only one option
That option is Noel Gaughan, driving instructor to stars such as Adele and Niall Horan. Gaughan will shortly be teaching Grammy Award-winning artist Foxes to drive a Citroen C1 city car.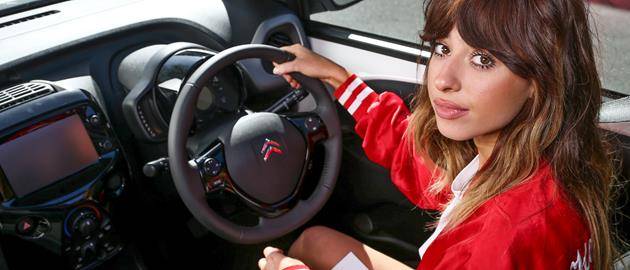 "I'm really excited to have been given the opportunity to learn to drive and I love the look of the C1," said Foxes (who's really called Louisa). "Driving is a life skill that will open up a whole new world of independence for me. I live in London so a city car is exactly what I need. I'm nervous about sitting my test, but I'm getting lots of support and everyone's really excited to finally see me driving."
She'll be taking on an intensive course in order to be on the road before the release of her first single from the highly anticipated follow-up to her debut album 'Glorious'. Foxes has a diverse portfolio that includes appearances on the Radio 1 Live Lounge and BBC's Doctor Who, as well as musical collaborations with Rudimental, Fall Out Boy and Giorgio Moroder.
As well as getting to grips with the baby Citroen, Foxes will be partnering with the French firm in a unique world record attempt. This will apparently involve a line-up of gigs, which doesn't sound too innovative, but further details will be announced before the end of the month.