The Frankfurt motor show is a celebration of everything motoring, but with thousands of cars on show it's tough to find the highlights. Here's the ten you shouldn't miss…
Alfa Romeo Giulia
I nearly bought an Alfa Romeo 159 once, but ended up buying a Corvette instead. As you do. I still lust after a 'sensible' car from the Italians though, and the Giulia looks like it might be the car that Alfa has been trying to make for, ooh, 30 years.
Or it might be a complete shambles. With a Ferrari-developed 3.0-litre V6 engine it should sound the part and will undoubtedly go quickly, but few will actually buy the hot performanxce version. Most of us are waiting for the 2.0-litre diesel powered model to be revealed before we head off and buy a 3 Series.
Still, it really is beautiful.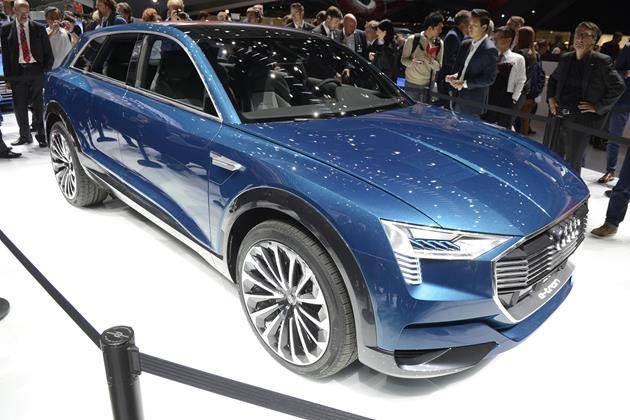 Audi e-tron Quattro
Audi has dipped its toe in the electric car water (which actually sounds very dangerous) with the A3 e-tron and keep teasing an electric R8, but it's this all-electric SUV that will really kick off Audi's electric charge.
Likely to be called the Q6 e-tron, the German firm are promising a 310 mile range and performance best described as bruising, the only thing that might stop the practical but sensible truck becoming a success is an undoubtedly eye-watering price tag,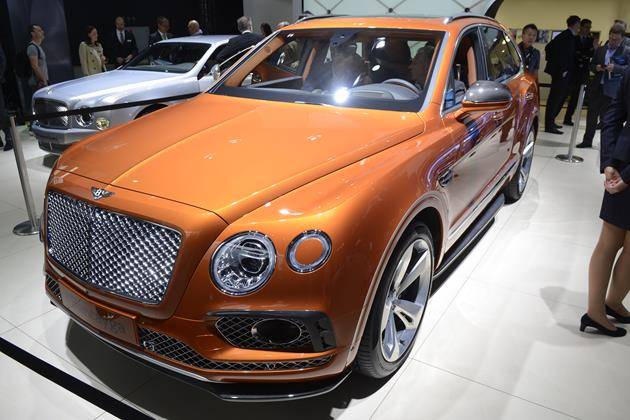 Bentley Bentayga
A massive luxury SUV may seem to be a tad vulgar at first, but it was Bentley customers that demanded such a model and, if they've got the money and desire to buy one, Bentley was always going to meet their needs.
Far prettier than the original EXP 9 F concept, the Bentayga packs a monstrous engine that promises 4.0 seconds to 60mph times and a maximum speed just shy of 200mph. Economy will be measured in oil tankers per mile, though.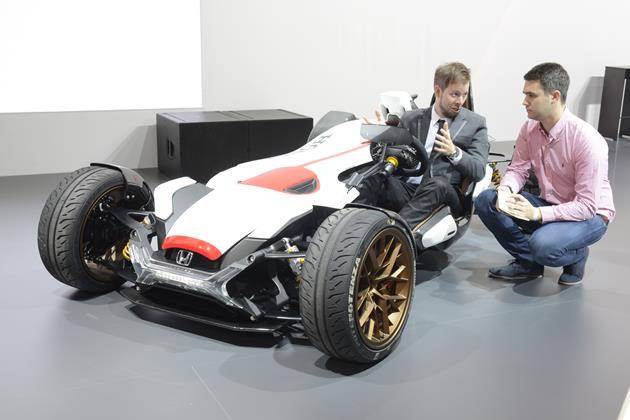 Honda Project 2&4
Sticking an engine from a Moto GP racing bike in to a 'car' that weighs just 405kg is a recipe for fun, and Honda's weirdly named Project 2&4 promises to be more fun than virtually anything else on wheels.
With the new NSX on its way, the Civic Type R here now, and the promise of more performance models to come, Honda's renaissance is starting now, and looks like it could go very well indeed.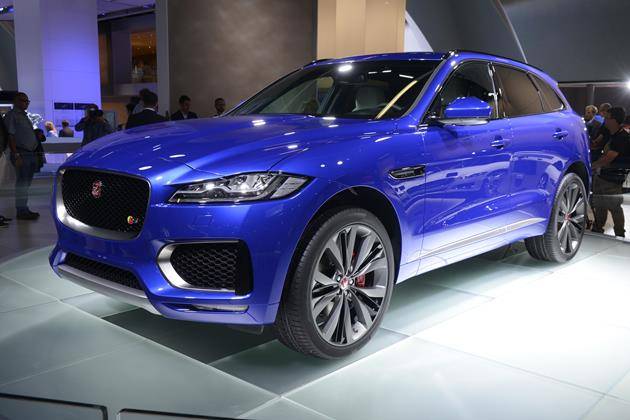 Jaguar F-Pace
Arguably the most important model in Jaguar's history, the F-Pace needed a public launch to stand out, so they wheeled out a massive bit of Hot Wheels track and made the Jag SUV perform a daring 63-foot high loop.
With an entry in the Guinness Book of World Records it'll always be a figure of curiosity, but it's also looking like a fine take on the sports SUV market that Porsche don't seem to get quite right.
High performance S and R models are a foregone conclusion, but the Ingenium-engined diesel model will take most of the sales, promising 57.7mpg and low tax bills.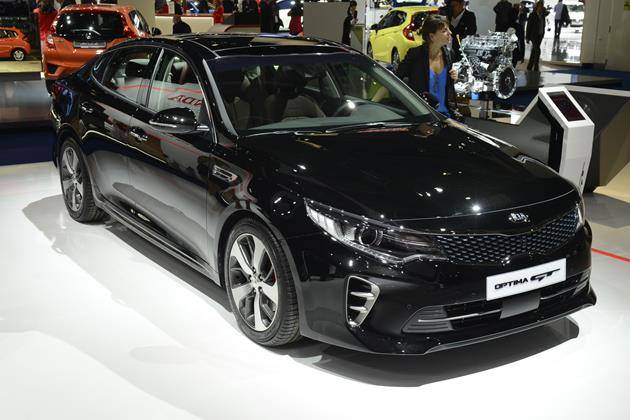 Kia Optima
Unloved but fine in its own right, the current Optima is an excellent left-field choice for those wanting a large family saloon, but failed to challenge the dominance provided by the Ford Mondeo and Vauxhall Insignia.
The new model improves in every area, being more economical while also fun to drive (so Kia promise) but it's the badge that really held up sales. That's being resolved too, with the new Sorento and Sportage attracting customers to the brand.
The market for big saloons is small though, and getting smaller. Is it the right car at the wrong time?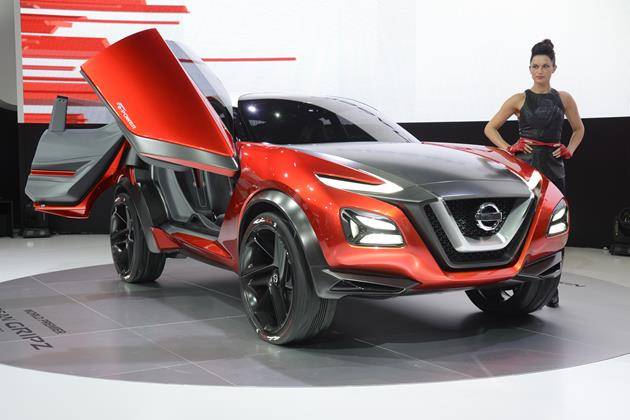 Nissan Gripz
The motoring media is going crazy over the Gripz, thinking that the 'z' at the end of the name is more about hinting at a future performance-led Z-car and less about being down with the youth.
However, behind the 22-inch wheels, silly carbon bonnet and scissor action doors is a hint of what's coming from the next Nissan Juke, the small SUV that looked like nothing else on the market when it came out, and still stands out in any crowd now.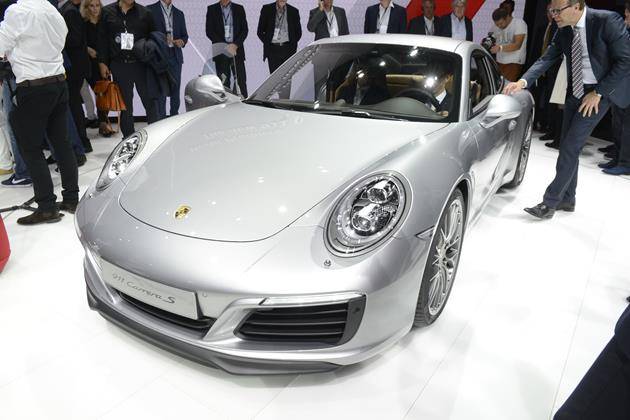 Porsche 911
The 911 Turbo is dead, but long live the 911 Turbo. The latest 911 dispenses with the normally aspirated engines and replaces them with turbocharged units across the range. Yes, the Turbo will still exist, but with a much bigger turbo than the turbo models that aren't the Turbo. Got that?
The upshot is that the car will be more efficient, especially in lower Carrera spec models, making them more affordable to those checking out BMW and Mercedes coupes.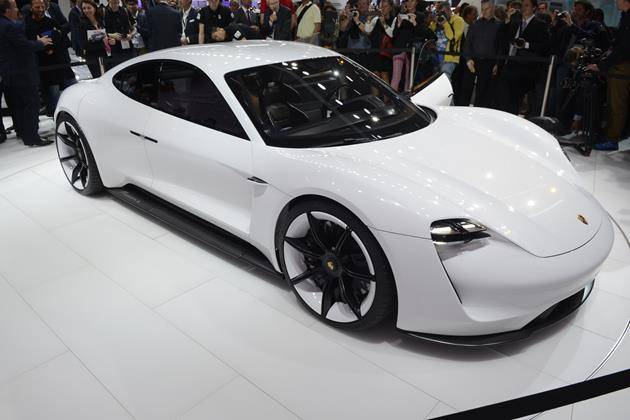 Porsche Mission E
Yes, another Porsche. If you thought looking at the 911 anf thinking about efficiency was a stretch, the Mission E takes things much further. Aiming to compete with Tesla, the Mission E shows what a pure-electric Porsche might look like in the not too distant future.
Four-wheel drive, four-wheel steering and twin electric motors will serve up astonishing performance, but a range of over 300 miles is also promised for those driving more parsimoniously.
Don't hold off on purchasing a new car just yet though – the Mission E isn't expected to arrive for another five years.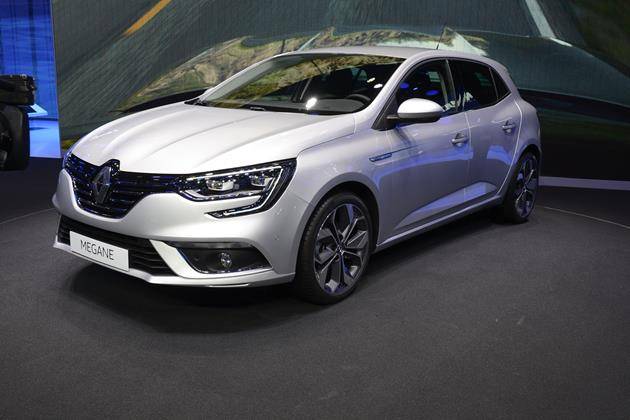 Renault Megane
Ending on something few would expect to see as a highlight, the new Megane looks like a continuation of the range revamp seen in the likes of the Captur and Kadjar.
Even so, it's not going to challenge the sales figures of the Ford Focus or Volkswagen Golf. That means it's probably going to remain the choice of those choosing style and frugality over me-too safe and sensible choices.
Renault's sports division will also work their magic on the car to create a hot hatch that will undoubtedly be every bit as fun to drive as anything with an R or ST badge on it from rival manufacturers.
It might not be the headline grabbing model from the Frankfurt show, but it deserves your attention.