If you've ever wanted a dedicated satellite navigation unit but also feel the need for a dashboard camera, you'll think that having two boxes stuck to your windscreen is probably going a bit far. Garmin has solved that dilemma by building a high-definition dash-cam in to their sat-nav box, releasing it all as the new NuviCam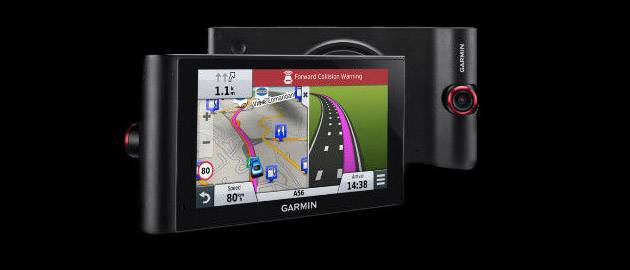 The sat-nav side of things remains pretty conventional, with clear mapping, photo-realistic junction views, lifetime map updates and traffic data. It's a top-end system utilising a six-inch touch screen, with smartphone-like pinch to zoom, scrolling and so on. It stands up well against the very best the competition can throw at it.
Only a small camera sticking out of the back of the unit hints at the dash-cam aspect of the package. This records high-definition imagery of every journey, saving the last recording permanently in the event of an accident. It detects this using accelerometers that constantly measure movement of the device, kicking the save facility in to action when there's a sudden stop or other dramatic movement.
Some insurances companies will give a discount for using such a device, while all will be more than happy to use the video footage to help settle a claim. To make life even easier for them, or the police if necessary, the video footage can be overlaid with speed and direction information too.
It doesn't end there, though. As well as top-end satellite navigation and insurance-friendly dash-cam, the NuviCam also brings expensive safety equipment to the fore. Combining both the satellite data and images from the camera, the Garmin unit can provide lane departure warnings as well as forward collision warnings.
The unit looks impressive, and will be priced at a competitive £299. NuviCam will arrive in Halfords stores in mid-May, before being available at all good retailers in mid June.