Virtual racing prize really does exist…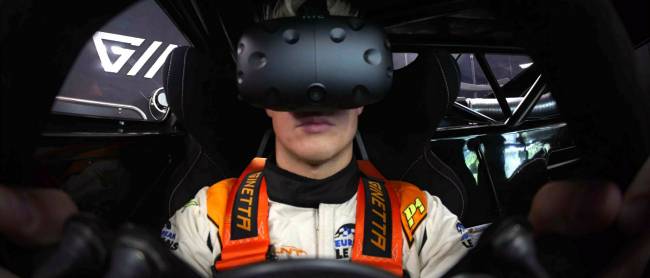 So-called eSports have come a long way. Once the preserve of teenagers in dingy bedrooms, competing in video games is now a global business with world championship competitions.
Ginetta has been building race cars in Britain since 1958, becoming one of the most significant players on the global motorsport scene with 200 hand-crafted cars rolling off the production line each year.
However, with motorsport no longer restricted to racing physical cars, the online racing community is growing at a rapid rate. Ginetta exists to get people into motor racing from a number of different entry points, so is giving away a spectacular virtual-reality system to one lucky prize winner.
This giveaway consists of a high-spec gaming PC, HTC Vive VR headset, a Playseat Evolution gaming seat and a Logitech G920 wheel and pedal set. The package is completed by a copy of Project Cars: Game of the Year Edition, featuring a range of Ginetta's racing cars.
The competition marks the start of a number of different initiatives in the pipeline for Ginetta in the online racing and eSports market over the coming months. Your chance to win this £2,500 bundle starts on 26 August and runs until 3 October, just as long as you're a UK resident aged 14 or over.
---
Motoring powered by FrontSeatDriver.co.uk