Lady Gaga, Carly Rae Jepsen and Meghan Trainor. Kids have got a lot to answer for…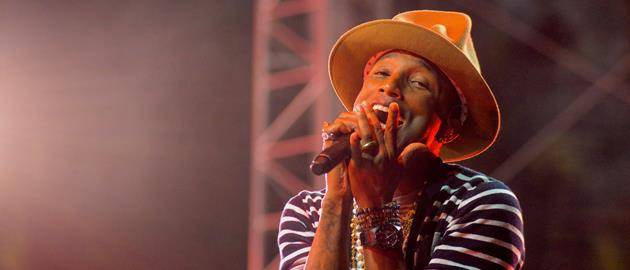 Clap along if you feel like a room without a roof. Clap along if you feel like happiness is the truth. Clap along if you know what happiness is to you. Clap along if you feel like that's what you wanna do.
No, Pharrell Williams hasn't taken over the motoring pages at DAD. I didn't even need to look up the words, knowing them by heart from countless listens in the car.
It's proof that research carried out by Skoda is more accurate than we might like to admit. Letting the kids put their own tunes on during a journey might be an easy way of keeping them entertained, but it's also leaving a nation of dads with a dubious taste in music.
The poll of 1,000 driving dads shows that nearly a third, including myself, can recite the words to Pharrell's Happy, while more than a fifth sing along to Lady Gaga's Poker Face. Almost as many can even get through a rendition of Let It Go from the Disney movie, Frozen.
The phenomenon brings out Competitive Dad is us as well, with one in six backing themselves in a sing-off against their kids, whether that's One Direction's What Makes You Beautiful or Meghan Trainor's All About That Bass.
It all makes my finely honed taste in US-based narrative rock seem a bit redundant, but if it means I can keep the family happy by blasting out a stunning rendition of Call Me Maybe by Carly Rae Jepsen, then so be it.
I might join the 18 per cent who admit to listening to their children's music when motoring alone, though.
Skoda's research shows the top ten tracks that dads sing along to are…
Pharrell – Happy (31 per cent)
Lady Gaga – Poker Face (22 per cent)
Idina Menzel – Let It Go (19 per cent)
Meghan Trainor – All About That Bass (16 per cent)
Carly Rae Jepsen – Call Me Maybe (16 per cent)
Jessie J, Ariana Grande, Nicky Minaj – Bang Bang (15 per cent)
Bruno Mars – Grenade (14 per cent)
One Direction – What Makes You Beautiful (12 per cent)
Justin Bieber – Baby (9 per cent)
Clean Bandit featuring Jess Glynne – Rather Be (7 per cent)
What are your favourites, and what do your kids prefer? Share your stories in the comments below.
Image provided by The Bull Pen under the Creative Commons licence.