The Festival of Speed might be over for another year, but you can still get your petrol-fuelled kicks at Goodwood…
If watching the likes of Ken Block, Kimi Raikkonen and Valentino Rossi powering their way up the Goodwood hill (or halfway up if you're Andy Green in a now very misshapen Jaguar XJR) is enough to make you want a go yourself, you're out of luck.
However, the Goodwood Estate also houses a motor racing circuit, and you can abuse other people's cars there thanks to the Ultimate Driving at Goodwood experience. I went down to Sussex to try it out.
The circuit sits alongside a 32-mile forest course, so it's in to a BMW X5 to venture off in to the countryside first. A quick shower has made the surface a tad slippy, but the X5 manages to get up the hills, across ravines and down steep drops without too much of an issue.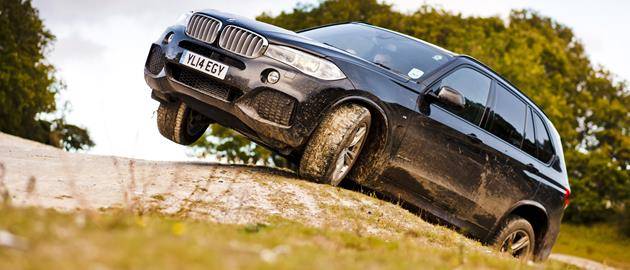 That is until we hit a particularly boggy climb in the forest. The lead car grinds to a halt halfway up, and no amount of effort from the driver gets it going again. The instructor takes over, but even then it takes five minutes of shuffling to find enough traction to get moving.
Once they're clear, it's my turn. I use a technique that's previously worked well for me in many different circumstances; put my foot flat to the floor, hold on and hope for the best.
I reach the top of the hill, although my passengers have now left fingernail sized tears in the leather seats. I think that's enough off-roading for one day.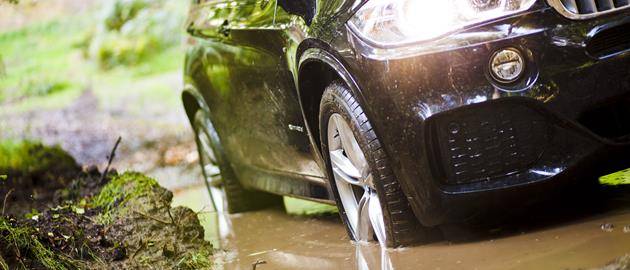 After a spot of lunch, it's time for the real excitement.
Ahead of me is an array of BMW motors, all with that important M badge on the back. From the M135i to the M6 Coupe, there's everything a petrolhead could want; all the power and an empty track.
Easing out of the pitlane in the most powerful car, the 552bhp BMW M6 Coupe, I start learning where each corner goes, where I can brake, where to turn. A few tyre squeals later, my time is up and my instructor is relieved; I'm not one for starting out gently.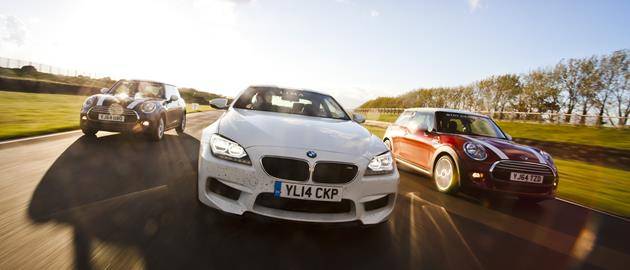 Switching to the least powerful option, the Mini Cooper with just 134bhp available, proved to be a smart move. Now knowing where things went, and with a much slower but beautifully balanced car, I was able to throw it round like a go kart on elastic. Every braking point, every apex, passing by in a blur of sideways fun.
It's not a cheap day out at £349 for the off-roading for two people or £249 for the single person track session (although packages start at a more affordable £69) and Goodwood is a pain for most people to get to, but there's a magic, a sense of history, about the site that means it somehow makes sense.
And you get to pretend you're Ken Block.