Think it's your own choice when you buy a new car? The kids say different…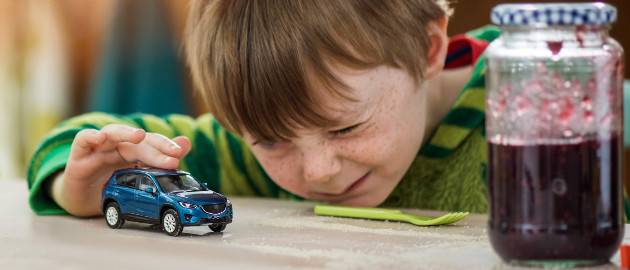 More than three quarters of parents claim that having children forced them in to buying a new car, but an astonishing 37% say that the kids then influenced their buying decisions on their next car.
After talking to 1,000 children aged between 5 and 11, and their parents, the research carried out by Auto Trader revealed to what extent children influenced their parents'; buying decision, and exactly what both parents and children want from their ideal car.
Those in the north are better at resisting pester power, with just 24% of families bowing to their children's demands, while 55% of Londoners allowed their kids to have a major input in the decision making.
Colour is the most likely area for successful persuasion, with children pushing for red, blue, black or pink. Only 2% favoured white cars, despite it being the most popular colour for new car sales.
Comfort, size and design featured heavily, while entertainment systems were dictated by children in just 9% of cases. Safety, obviously top of the list for parents, didn't register with the pre-teens.
Behind safety, parents are more interested in size and space, comfort and reliability. Only 2% felt that a specific entertainment system was important.
"A substantial amount of research has been done looking at how the decision of the car buyer can be influenced and at what stage in the buying journey," commented Nathan Coe of Auto Trader, "but few have really considered the role that children play, or the influence of pester power. If one of the kids doesn't like the shape or colour of your next car, or it doesn't come with plug-in for an iPad, then you'd better be prepared for some serious pestering!"
When buying a car, which of these factors might your children influence?
Overall
Dads' Response
Mums' Response
Colour
26%
21%
29%
Comfort
13%
13%
13%
Size
12%
12%
13%
Style and Design
12%
14%
11%
Entertainment System
9%
13%
6%
Safety
9%
7%
10%
Cool Factor
6%
8%
4%