You could use highly skilled engineers, or…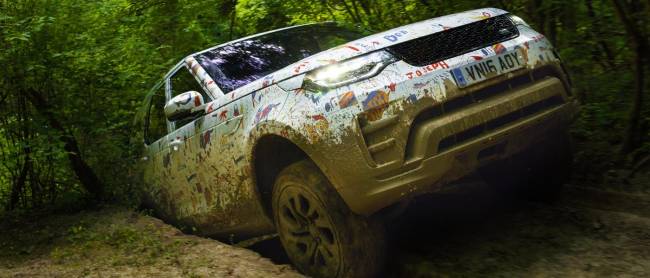 Taking your work home with you is one thing, but letting your kids get involved? That's what Land Rover's engineers have been doing during development of the new Discovery.
The engineers have been driving the prototypes home and putting them through normal family life, including having kids and pets clambering all over the interior, testing, challenging and representing the needs of the modern family.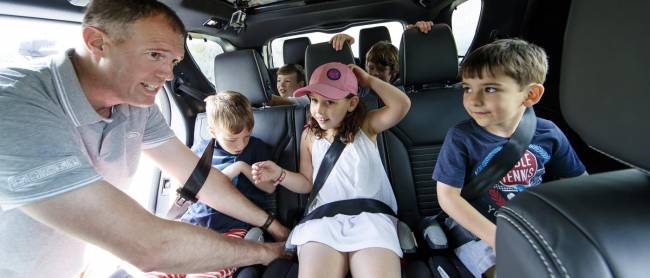 Of course, having secret cars driving around risks spoiling the surprise, so who better to design a disguise for the Discovery than the kids themselves? Tasked with hiding the new Land Rover, the children, aged between five and nine, set to work on drawing their favourite days out and, of course, signing their names against their work.
A finishing touch of a thick coat of mud proves the new Discovery will be happy to get its wheels dirty.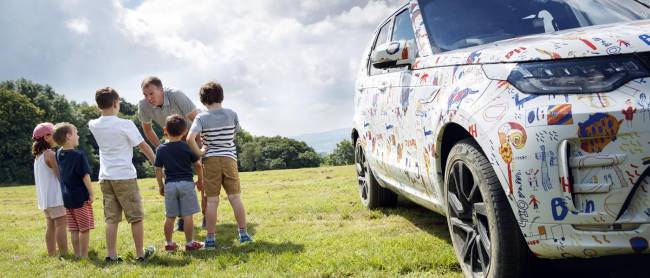 "Being able to get the children involved in our final camouflage design brought a smile to all our faces," explained Alex Heslop, Land Rover's chief engineer for Discovery. "They don't always realise it, but these kids have played a major role in developing the New Discovery.
"There is no better insight into the needs of the family than the experience we glean at home. That's why we have up to nine USB ports to charge everyone's devices, and why we've got space to hide four iPads securely."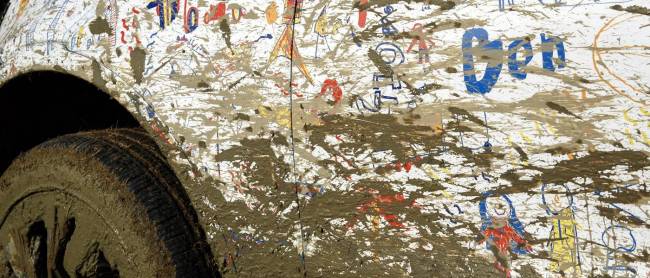 The new Discovery, developed using 35,000 component tests and 294 prototypes in 20 countries, will be revealed to the world at the Paris Motor Show.
---
Motoring powered by FrontSeatDriver.co.uk