One can shift 20 tonnes of bricks, while the other is made from 2,793 bricks, but can you tell the difference?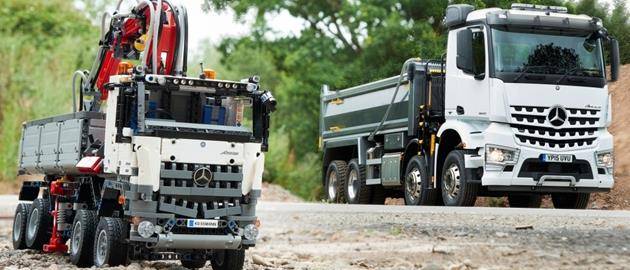 Well, yes, you probably can.
Ignore the fact that, as cool as the Lego truck looks, it's not going to pass for the real thing and instead concentrate on the fact that you can have endless hours of Lego fun while pretending you've bought an educational toy for your child.
That's the genius if these complex Lego sets; everybody thinks you've spent the money with the very best of intentions, but we all know it's the dad that will do most of the building and have most of the fun.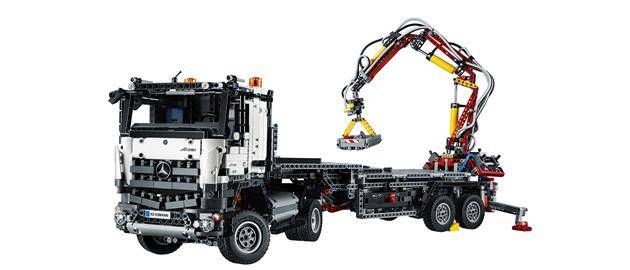 This Lego Mercedes-Benz Arocs comes with eight wheels, just like the real thing, and can be built in two, four or even eight-wheel drive. The real thing is 230cm wide, sixteen times bigger than the Lego model.
Get bored of the Arocs and you can rebuild the truck in to an Articulated Construction Truck which is nearly 80cm long.
The Lego Technic Mercedes-Benz Arocs 3245 is available from Saturday 1st August from all good toy retailers at RRP £169.99.