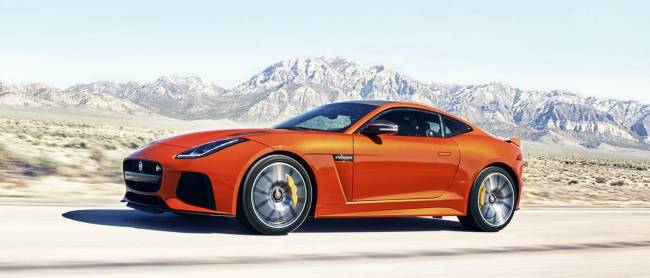 One of the fastest Jaguars ever made, the F-Type SVR, has been pushed beyond 200mph in the Nevada desert, with Fast and Furious star Michelle Rodriguez at the wheel.
Hitting a speed of 201mph, Rodriguez proved that the Jaguar can achieve its stated 200mph maximum speed, while also setting a personal best top speed.
"Driving this car was insane!" Exclaimed Rodriguez. "Reaching 201mph felt amazing, the car drove really smoothly, all my corrections were minimal, I was super focused, and it really reacted in all the right ways. I don't think I'd ever go this fast without a professional driver seated next to me, but oh man, it was an incredible feeling."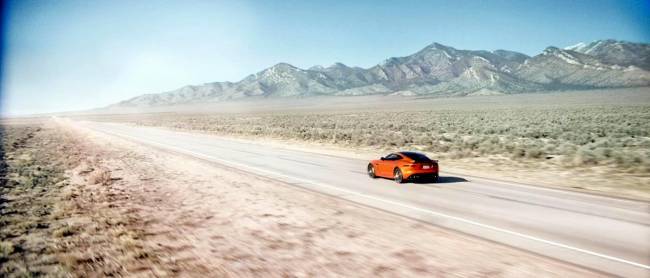 Despite her experience is the Fast and Furious film franchise, Rodriguez has never before exceeded 140mph.
"It was refreshing to be able to take myself beyond my limitations, going that fast is a big responsibility but the experience in this car was more graceful than anything I've felt before."
Developed by Jaguar Land Rover Special Vehicle Operations, the F-Type SVR is lighter, quicker, faster and more powerful than the standard F-type, capable of accelerating from 0-60mph in just 3.5 seconds. The coupe can hit a maximum speed of 200mph, with prices starting at £110,000.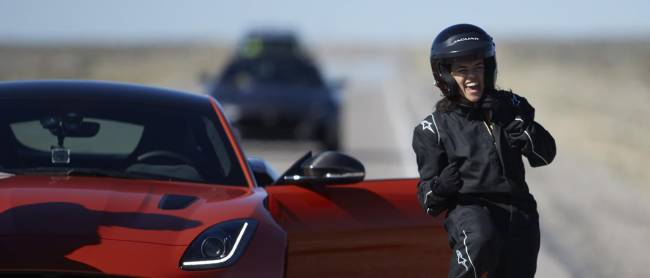 ---
Motoring powered by FrontSeatDriver.co.uk